Spot the Difference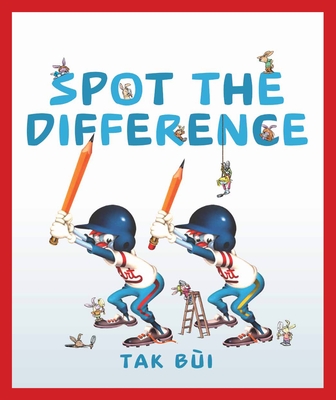 Spot the Difference
Tundra Books (NY), Paperback, 9781770492790, 48pp.
Publication Date: May 8, 2012
* Individual store prices may vary.
Buy at Local Store
Enter your zip code below to purchase from an indie close to you.
or
Buy Here
Description
An amazing collection of bright illustrations by a well-known comic strip artist Tak Bui, Spot the Difference" "is a collection of search-and-finds that challenge readers to compare pictures and find the differences. Each illustration is a rich mixture of compare-it images, wordplay (there's a school of fish, complete with blackboard) and hilarious scenes that invite storytelling an unlikely group of animals form a wild street corner jazz band to keep young readers intrigued.
Great for expeditions of all kinds, this book will keep children amused for hours on end.
Praise For Spot the Difference…
"In a challenging workout for Where's Waldo? fans a Canadian cartoonist offers 82 teeming scenes in pairs that are identical only at first glance … the figures and action are depicted with fine-lined exactitude, and there's plenty of stage business and visual humor to keep even browsers uninterested in playing the intended game amused."
—Kirkus Reviews

"Bùi's cartoon-like illustrations are visually attractive, and they humorously present a wide variety of indoor and outdoor scenarios…. Spot the Difference is a good gift…. Time spent during long car rides or being stuck indoors because of inclement weather will seem to pass more quickly by those questioningly engaged in Bùi's clever art."
—Recommended, CM Magazine 

"Spot the Difference by Tak Bui is a collection of search-and-finds challenging readers to compare pictures and find the differences. Each illustration is a rich mixture of witty scenes that invite storytelling to keep young readers intrigued."
— The Calgary Sun