Shadow Girl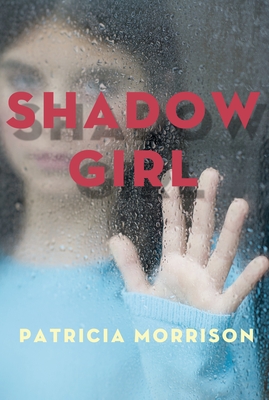 Shadow Girl
Tundra Books (NY), Paperback, 9781770492905, 217pp.
Publication Date: February 12, 2013
* Individual store prices may vary.
Shop Local
Enter your zip code below to find indies closest to you.
Description
This novel for ages nine and up is the story of a resilient young girl who struggles as the daughter of an alcoholic father and an absentee mother. Left alone to fend for herself for days at a time, she is observed by a kind and compassionate saleswoman at the mall she retreats to every day after school to avoid going "home." The saleswoman gains her trust and takes action into her own hands by reporting the girl's situation to social services. She is placed in foster care, where she dreams of being reunited with her dad, despite the deprivations in her life with him. The relationship between the girl and her foster mother is painful, and the girl's spirit disintegrates. Eventually, the saleswoman "adopts" the girl into her caring family, whose love and support enable her, finally, to believe in herself.
About the Author
Patricia Kennealy-Morrison is a retired rock critic--one of the first female rock critics ever, a Founding Mother of the genre --and the former editor of Jazz & Pop magazine. An award-winning copywriter and two time Clio nominee, she is the author of The Keltiad science-fantasy seires, the memoir Strange Days: My Life With and Without Jim Morrison, whom she married in 1970, and Rock Chick: A Girl and Her Music: The Jazz & Pop Writings 1968-1971. She attended St. Bonbaventure University as a journalism major and graduated from Harper College (now Binghamton University) with a B. A. in English Literature. She has also studied at NYU, Parsons School of Design, and Christ Church, University of Oxford. She lives in New York City. This is her seventeenth book and the sixth in the series, The Rock & Roll Murders: The Rennie Stride Mysteries.
Praise For Shadow Girl…
"Patricia Morrison does a great job creating a world that young readers will just fall into. The descriptions of Jules' life are so realistic that I felt I was there sometimes. I was dragged into this small town in Canada . . . and I just wanted to know more about Jules, the Chapmans and the Adamsons. I wanted to see Jules succeed and find a happy life for herself with a family that loves her. I cheered for Jules the whole way through and I felt an immense sadness when she was sad or scared."
– The One with the Prettiest Views