The Case for the Jordan Lead Codices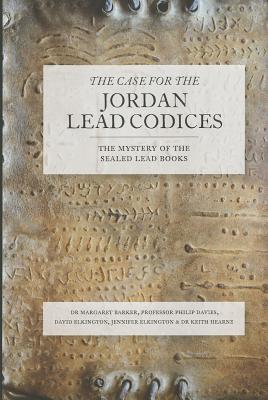 The Case for the Jordan Lead Codices
The Mystery of the Sealed Books
Watkins Publishing, Hardcover, 9781780289953, 176pp.
Publication Date: May 20, 2014
* Individual store prices may vary.
Not Currently Available for Direct Purchase
or
Shop Local
Enter your zip code below to purchase from an indie close to you.
Description
"The Case For the Jordan LeadCodices" presents a series of essays by eminent scholars underlining the case for proper analysis and restoration of the codices back to Jordan. For the first time, a very thorough analysis of the metal and its origins is argued by a senior analyst in the private sector.
David Elkington provides a brief account of the discovery. Added to this is a groundbreaking article by Dr Margaret Barker placing the codices in their proper historical and theological context, arguing for their authenticity and the need for further research. Her case is underscored by Prof Philip Davies, the man who was prominent in breaking the embargo on the Dead Sea Scrolls in the early 1990s. An essay by Dr Keith Hearne, one of the world's foremost psychologists, explores the effect of unscrupulous blogging on the delivery of fact and context in history. He discusses the case for religious shock in the light of the implications of the discovery.
Jennifer Elkington discusses the effect of the Thoneman affair in the context of proper academic behaviour whilst revealing the fact that very few individuals have had, or asked for access to, proper samples and analysis of the codices.
About the Author




Margaret Barker is a former President of the Society for Old Testament Study, and author of numerous works, including The Older Testament, The Lost Prophet, The Gate of Heaven, The Great Angel.