Death in the Opening Chapter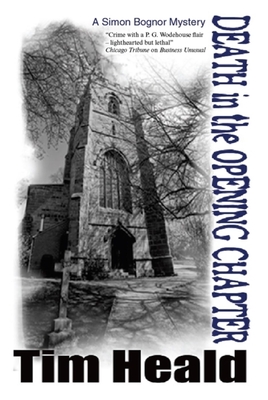 Death in the Opening Chapter
Creme de La Crime, Hardcover, 9781780290027, 199pp.
Publication Date: July 1, 2011
* Individual store prices may vary.
Buy Now
or
Shop Local
Enter your zip code below to purchase from an indie close to you.
Description
A Simon Bognor mystery - On the eve of the Flanagan Fludd Literary Festival, the Reverend Sebastian Fludd is discovered gently swinging from the end of a rope in his own church. While Sebastian's cousin and lord of the manor, Sir Branwell Fludd, is keen to wrap up the affair with the minimum of fuss, Branwell's friend, Sir Simon Bognor, is more concerned to get to the truth. Did the mild-mannered vicar really take his own life or was his unexpected demise the result of something more sinister?
About the Author
Tim Heald (b. 1944) is a journalist and author of mysteries. Born in Dorchester, England, he studied modern history at Oxford before becoming a reporter and columnist for the"Sunday Times". He began writing novels in the early 1970s, starting with"Unbecoming Habits"(1973), which introduced Simon Bognor, a defiantly lazy investigator for the British Board of Trade. Heald followed Bognor through nine more novels, including"Murder at Moose Jaw"(1981) and"Business Unusual"(1989) before taking a two-decade break from the series, which returned in 2011 with"Death in the Opening Chapter".
Heald has further distinguished himself with official biographies of Prince Philip and Princess Margaret, as well as accounts of sporting heroes like cricket legends Denis Compton and Brian Johnston. He is also an experienced public speaker. Heald s forthcoming novel, "Yet Another Death in Venice"(2014), is the latest in the Bognor chronicles.