Dark Entry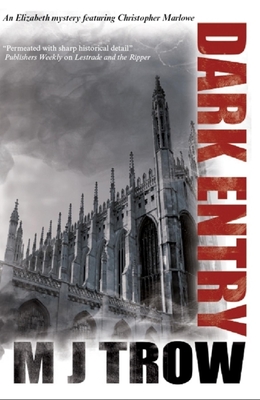 Dark Entry
Creme de La Crime, Hardcover, 9781780290065, 220pp.
Publication Date: September 2011
* Individual store prices may vary.
Shop Local
Enter your zip code below to find indies closest to you.
Description
First in the thrilling new Kit Marlowe historical mystery series - Cambridge, 1583. About to graduate from Corpus Christi, the young Christopher Marlowe spends his days studying and his nights carousing with old friends. But when one of them is discovered lying dead in his King's College room, mouth open in a silent scream, Marlowe refuses to accept the official verdict of suicide. Calling on the help of his mentor, Sir Roger Manwood, Justice of the Peace, and the queen's magus, Dr John Dee, a poison expert, Marlowe sets out to prove that his friend was murdered.
About the Author
M J Trow is a military historian by training and the author of the long-running Inspector Lestrade and Mad Max Maxwell detective series, as well as several non-fiction books, including Who Killed Kit Marlowe? He lives on the Isle of Wight.