Witchbreaker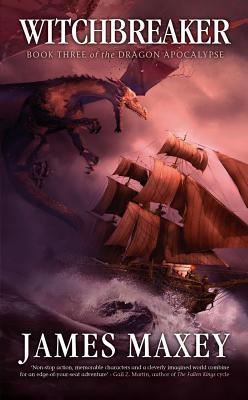 Witchbreaker
Solaris, Paperback, 9781781080627, 407pp.
Publication Date: December 26, 2012
* Individual store prices may vary.
Buy at Local Store
Enter your zip code below to purchase from an indie close to you.
or
Not Currently Available for Direct Purchase
Description
Book Three in the stunning Dragon Apocalypse Trilogy
Five hundred years ago, the famed Witchbreaker, Lord Stark Tower, launched a war against the cult of witches, nearly wiping them out. Today, only a handful of women still practice the craft in secret. A young witch named Sorrow has dedicated her life to changing this reality, vowing to wipe out the Church of the Book and launch a new golden age of witchcraft. In pursuit of her goals, she bonds her soul with Rott, the primal dragon of decay, giving her nearly limitless powers of destruction. Unfortunately, tapping this power comes at the cost of her humanity, leading her into a desperate quest to find the greatest witch of all time, Avaris, in hopes of mastering her dark magic before it destroys her. But she's not alone in hunting Avaris, as fate throws her into an uneasy partnership with a man who wants to be the new Witchbreaker. Can either of them survive their mutual quests when their journey leads them into battle with Tempest, the primal dragon of storms?
About the Author
James Maxey's mother warned him if he read too many comic books they'd warp his mind. She was right. Now an adult who can't stop daydreaming, James is unsuited for decent work and ekes out a pittance writing down demented fantasies about masked women, fiery dragons, and monkeys. Oh god, so many monkeys. In an effort to figure out how Superman could fly, James read books by Carl Sagan and Stephen Jay Gould and Stephen Hawking. Turns out, Superman probably wasn't based on any factual information. Who would have guessed? Realizing it was possible to write science fiction without being constrained by the actual rules of science proved liberating for James, and led to the psuedo-science fiction of the Bitterwood series, superhero novels like Nobody Gets the Girl, and the steam-punk visions of Bad Wizard. James lives in Hillsborough, North Carolina with his lovely and patient wife Cheryl and too many cats. For additional information about James and his writing, visit jamesmaxey.net.