Dead Space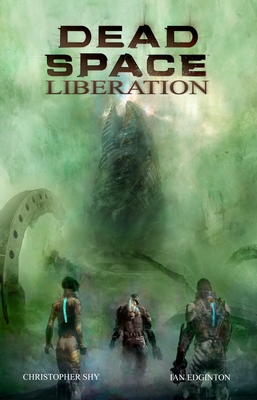 Dead Space
Liberation
Titan Books (UK), Hardcover, 9781781165539, 112pp.
Publication Date: February 5, 2013
* Individual store prices may vary.
Buy at Local Store
Enter your zip code below to purchase from an indie close to you.
or
Buy Here
Description
A prequel to the events of the smash video game hit "Dead Space 3," we follow Earthgov Sergeant, John Carver who's wife and son are attacked by fanatics trying to liberate the Marker site where she works.
Racing to solve the clues his wife left behind, Carver teams up with Ellie Langford, survivor of an earlier necromorph outbreak on the Sprawl, and EarthGov Captain Robert Norton.
Together they unlock deep secrets about the Markers in an epic adventure that will help determine the fate of mankind.
About the Author
Star Trek universe


Praise For Dead Space…
"Christopher Shy's artwork is what truly sells this not only as a graphic novel, but also as a work of art." – Forbes.com

"an overall great read and is a must have for any die-hard Dead Space fan." – Nerd Reactor

"I would highly recommend that any Dead Space or comic book fan pick up a copy." – Examnier

"I'm confident DEAD SPACE fans will be delighted with LIBERATION." – Aint It Cool News

"Definitely pick it up if you are into video games or just comics in general." – The Nerd Machine

"Great art and a nice addition to any Dead Space collection." – Geek News Network

"Titan Books has really nailed it with this one." – Geek Mundo

"The style is fascinating and unique." – All Thumbs Gaming

"Dead Space: Liberation turned out to be my favorite extension to this franchise so far.  From the unique art on display to the precise dialogue delivered it absolutely showed that this creative team certainly came out to play." – Unleash the Fanboy