The Naming of the Beasts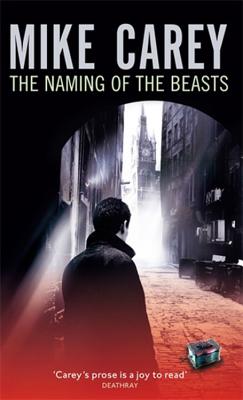 The Naming of the Beasts
Orbit, Paperback, 9781841496559, 463pp.
Publication Date: January 5, 2011
* Individual store prices may vary.
Buy at Local Store
Enter your zip code below to purchase from an indie close to you.
or
Not Currently Available for Direct Purchase
Description
They say the road to Hell is paved with good intentions, but if you ask Castor he'll tell you there's quite a bit of arrogance and reckless stupidity lining the streets as well. And he should know. There's only so many times you can play both sides against the middle and get away with it. Now, the inevitable moment of crisis has arrived and it's left Castor with blood on his hands. Well, not his hands, you understand; it's always someone else who pays the bill: friends, acquaintances, bystanders.
So Castor drowns his guilt in cheap whisky, while an innocent woman lies dead and her daughter comatose, his few remaining friends fear for their lives and there's a demon loose on the streets. But not just any demon - this one rides shotgun on his best friend's soul and can't be expelled without killing him.
Looks like Felix Castor's got some tough choices to make, because expel the demon he must or all Hell will break loose. Literally . . .
About the Author
Linda, Louise and Mike Carey are three writers living in North London. Sometimes they write together, sometimes alone.
Louise wrote The Diary of a London Schoolgirl for the website of the London Metropolitan Archive. She also co-wrote the graphic novel Confessions of a Blabbermouth with Mike.
Linda, writing as A.J. Lake, authored the Darkest Age fantasy trilogy. She has also written for TV, most notably for the German fantasy animation series Meadowlands.
Mike has written extensively in the comics field, where his credits include Lucifer, Hellblazer, X-Men and The Unwritten (nominated for both the Eisner and Hugo Awards). He is also the author of the Felix Castor novels, and of the X-Men Destiny console game for Activision. He is currently writing a movie screenplay, Silent War, for Slingshot Studios and Intrepid Pictures.
They share their crowded house with two other writers/artists, a cat, and several stick insects.
Praise For The Naming of the Beasts…
"There are some authors that guarantee a good read. Mike Carey is one of them . . . although it can be read as a standalone novel, you don't want to miss out on the previous four . . . The novels just keep getting better."  www.sfrevu.com