Russian Fortresses 1480-1682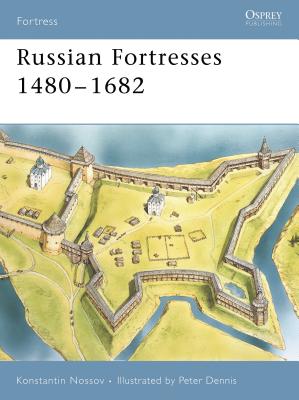 Russian Fortresses 1480-1682
Osprey Publishing, Paperback, 9781841769165, 64pp.
Publication Date: February 28, 2006
* Individual store prices may vary.
Buy at Local Store
Enter your zip code below to purchase from an indie close to you.
or
Not Currently Available for Direct Purchase
Description
In 1462 the throne of the Principality of Moscow passed to the Ivan III (1462-1505), who succeeded in throwing off the Tatar yoke. For the next 200 years this new state struggled to maintain her borders against a series of attacks from the Lithuanians, Swedes and Poles to the west, as well as the Tatars to the south. They achieved this through the development of a network of fortified sites and a series of linear defensive systems. This book examine how these fortifications were developed to respond to ever changing situations under the command of such charismatic rulers as Ivan the Terrible, right through to the military reforms of Peter the Great.
About the Author
Konstantin Nossov was born in Moscow, Russia, graduated from Moscow State University and received his doctorate from the Russian Academy of Sciences. He is an advisor on arms, armour and warfare and the author of numerous books and articles on Ancient and Medieval Military History published in Russian. His areas of special interest include arms and armour, fortifications and siege weapons, and he has travelled extensively in Europe, North Africa, South Asia, Asia Minor and the Far East.