Master of Ceremonies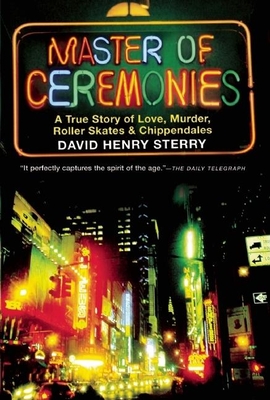 Master of Ceremonies
A True Story of Love, Murder, Roller Skates and Chippendales
Canongate Books, Paperback, 9781841958767, 381pp.
Publication Date: August 5, 2008
* Individual store prices may vary.
Buy Now
or
Shop Local
Enter your zip code below to purchase from an indie close to you.
Description
A rollicking, hyper-fast paced front row seat to the iconic late-night celebrity-studded party of 80s New York, Master of Ceremonies is the compelling and often tender true story of a fledgling actor whose first big break results in a two-year stint at the world's most famous and hedonistic strip club. Acclaimed memoirist David Henry Sterry was at the center of the madness as the roller-skating emcee of the nightly beefcake parade at Chippendales. The wide-eyed boy who dreams of stardom is quickly disabused of his naiveté as he is witness to the nightly tableau of desperate housewives, bachelorettes gone wild, moviestar excess, and shocking sexual shenanigans. Ultimately, though, all great parties must come to an end, and the gangland style assassination of his boss, the man responsible for the phenomenal success of the beefcake boys, marked the beginning of the end of the party-all-the-time 80s in New York City. Master of Ceremonies is resplendent with seedy glamour, dirty little secrets, hilarious backstage madness and an unflinching honesty.
About the Author
David Henry Sterry is the coeditor of "Hos, Hookers, Call Girls, and Rent Boys" (front page review, "The New York Times Book Review") and author of "Master of Ceremonies", "Chicken", "Satchel Sez", and the forthcoming "The Glorious World Cup". He is also an actor, media coach, book doctor, and activist for at-risk youth. The authors are married and live in Montclair, New Jersey, with their daughter.