Lila and the Secret of Rain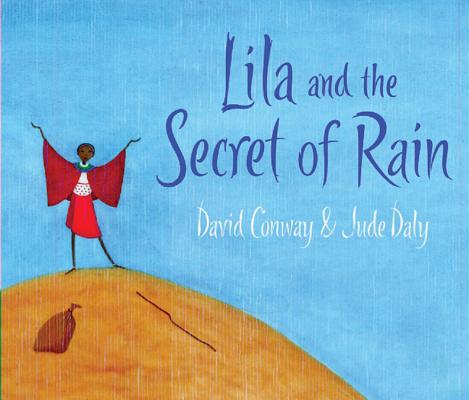 Lila and the Secret of Rain
Frances Lincoln, Hardcover, 9781845074074, 32pp.
Publication Date: March 2008
* Individual store prices may vary.
Shop Local
Enter your zip code below to find indies closest to you.
Description
For months, the sun has baked Lila's Kenyan village. It's too hot to gather firewood, too hot to weed the garden, even too hot to milk the cow. Without rain, the crops will fail. Lila is so worried that when her grandfather whispers to her the secret of making the rain fall, she decides to do something about it even if it means confronting the sky itself. Lila's quest to save the village is beautifully told in David Conway's elegant, sparse prose. Jude Daly's color-drenched illustrations perfectly evoke both the parched landscape and vibrant village life.
About the Author
David A. Conway received his Ph.D. at Princeton University and has written in the areas of social philosophy and philosophy of religion. Currently he is Associate Professor Emeritus at the University of Missouri, St. Louis.

Alice McGill is an award-winning author and professional storyteller. Among her books is the ALA Notable Molly Bannaky, winner of the 2000 IRA Picture Book Award and the 2000 Jane Addams Award. Alice McGill has toured to collect and tell stories in thirty-nine states, Canada, the West Indies, and South Africa. She lives with her husband in Columbia, Maryland.