Primeval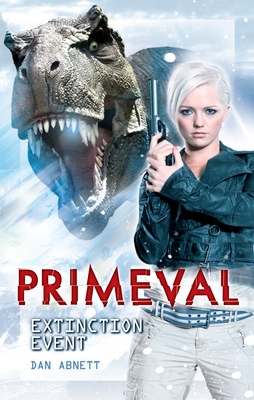 Primeval
Extinction Event
Titan Books (UK), Hardcover, 9781845766931, 272pp.
Publication Date: March 31, 2009
* Individual store prices may vary.
Buy Now
or
Shop Local
Enter your zip code below to purchase from an indie close to you.
Description
When an Entelodon goes on the rampage down Oxford Street, causing untold damage and loss of life, Cutter decides a new approach to tackling the anomalies is needed. However, his investigations expose him and the team to a violent encounter with a mysterious Russian scientist and a situation more catastrophic and frightening than they've ever faced before...
When Cutter, Abby and Connor disappear without a trace, Lester and Jenny must use every trick in the book to try and track them down...
About the Author
Dan Abnett is the author of the Horus Heresy novels The Unremembered Empire, Know No Fear and Prospero Burns, the last two of which were both New York Times bestsellers. He has written almost fifty novels, including the acclaimed Gaunt s Ghosts series, and the Eisenhorn and Ravenor trilogies. He scripted Macragge s Honour, the first Horus Heresy graphic novel, as well as numerous audio dramas and short stories set in the Warhammer 40,000 and Warhammer universes. He lives and works in Maidstone, Kent.