Mau-Mau Warrior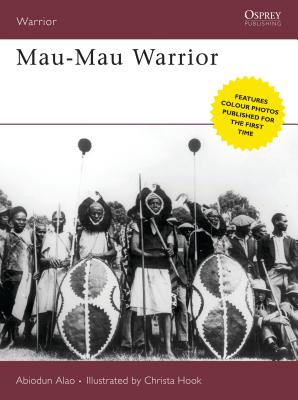 Mau-Mau Warrior
Osprey Publishing (UK), Paperback, 9781846030246, 64pp.
Publication Date: August 1, 2006
* Individual store prices may vary.
Buy at Local Store
Enter your zip code below to purchase from an indie close to you.
or
Not Currently Available for Direct Purchase
Description
Osprey's study of the Mau Mau Rebellion (1952-1960) in Kenya and its fighters. The Mau Mau Freedom Fighters waged a guerrilla war for eight years against their British colonial rulers, which became known as the Mau Mau Uprising. The Mau Mau sought to win back their land and independence. This underground militia was an extremely powerful force employing tactics, which included the assassination of British settlers and the Africans who collaborated with the British, as well as raiding colonial prisons for weapons and staging daring ambushes in the Kenyan forests and mountains. The conflict saw these untrained warriors, deemed by many to be terrorists employ an innovative mix of traditional African warfare tactics, counterinsurgency methods and European firepower. The uprising ended in failure but set the stage for Kenyan independence in 1963. This title will explore their unique motivations, training and tactics, as well as their battle experience.
About the Author
Dr Charles Abiodun Alao is lecturer at the Department of War Studies, King's College, University of London. He obtained a BA in History and a Masters in International Relations from the Universities of Ibadan and Ife in Nigeria, and completed his PhD as a Ford Scholar at King's College in 1992. He is author of 'African Conflicts: The Future Without the Cold War' (London: Brassey Publishers, 1993) and 'Brothers at War: Dissidence and Rebellion in Southern Africa' (London: British Academic Press, 1994). He has recently received a MacArthur award to carry out a major study on mining and conflict in West Africa.