Kick-Ass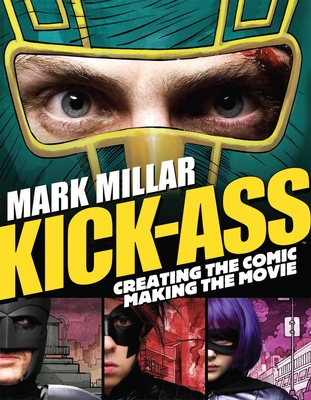 Kick-Ass
Creating the Comic, Making the Movie
Titan Books (UK), Paperback, 9781848564091, 173pp.
Publication Date: February 23, 2010
* Individual store prices may vary.
Buy Now
or
Shop Local
Enter your zip code below to purchase from an indie close to you.
Description
NO POWERS? NO PROBLEM.
Ever wondered what would happen if you tried to be a superhero? What would happen if an ordinary guy, with no powers or training, put on a suit and came face-to-face with the criminal underworld? Find out in Kick-Ass, the blockbuster movie from director Matthew Vaughn, based on the bestselling comic book by Mark Millar and John Romita Jr.
Meet Dave Lizewski: high school student, comic book fan - and the self-styled superhero known as Kick-Ass. His profile really takes off when his exploits end up on YouTube, but then he meets "the real deal" in the shape of pint-sized lethal weapon Hit-Girl and her intimidating partner Big Daddy. Things start to get really serious. And very, very violent...
With Mark Millar as your guide, Kick-Ass: Creating the Comic, Making the Movie gives you the full inside story of how this superhero phenomenon went from his little lined pad to huge Hollywood movie in record time, featuring:
- Millar's early comic book script pages
- Eye-popping Romita art, including new pages drawn especially for the movie
- Exclusive contributions from the cast and crew
- Hundreds of movie photos, sketches, storyboards and pieces of production art.
About the Author
Jane Goldman teaches at the University of Dundee, Scotland.



All-star artist John Romita Jr. has drawn nearly every Marvel character including Spider-man (Amazing Spider-man Coming Home), the Punisher and Thor. Following in his father's footsteps, he is best-known for his Spider-man work.