Forts of the American Frontier 1776-1891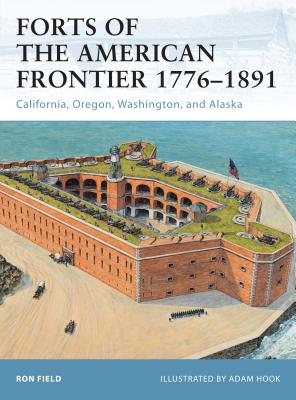 Forts of the American Frontier 1776-1891
California, Oregon, Washington, and Alaska
Osprey Publishing (UK), Paperback, 9781849083157, 64pp.
Publication Date: October 18, 2011
* Individual store prices may vary.
Shop Local
Enter your zip code below to find indies closest to you.
Description
This title explores the contribution made by settlers, explorers, traders and goldseekers of various nations to the nascent architecture of the West Coast of the United States. In doing so, it charts the progress westwards of those who claimed new land as their own, and defended it with forts and blockhouses, and the resulting conflicts with indigenous Native American peoples. Packed with detailed illustrations, this book provides a fascinating study of the westward advance of modern America, and covers sites such as Fort Point at the entrance to San Francisco Bay, the Presidio of San Francisco, Fort Guijarros in San Diego, California, Fort Humboldt in Eureka, California, Sutter's Fort, the 19th-century agricultural and trade colony in California, and Fort Vancouver National Historic Site in Washington and Oregon.
About the Author
Ron Field is a retired history teacher and an award-winning author of nineteenth century military history. He is a Fellow of The Company of Military Historians and senior editor of Military Images.

Adam Hook studied graphic design, and began his work as an illustrator in 1983. He specializes in detailed historical reconstructions, and has illustrated Osprey titles on subjects as diverse as the Aztecs, the Ancient Greeks, Roman battle tactics, several 19th-century American subjects, the modern Chinese Army, and a number of books in the Fortress series. His work features in exhibitions and publications throughout the world.