US Marine Infantry Combat Uniforms and Equipment 2000-12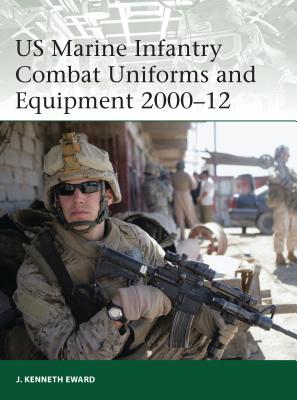 US Marine Infantry Combat Uniforms and Equipment 2000-12
Osprey Publishing (UK), Paperback, 9781849087995, 64pp.
Publication Date: September 18, 2012
* Individual store prices may vary.
Shop Local
Enter your zip code below to find indies closest to you.
Description
The US Marine Corps has been a key part of the US presence in a host of combat zones in the first years of the 21st century, from Iraq to Afghanistan. With a front-line strength of over 200,000 active-duty personnel, the USMC is significantly larger than the entire armed forces of some countries. It fulfils a vital component of the United States' military capability, uniquely being able to deploy a combined-arms task force to almost anywhere across the globe in a matter of days. The infantry role is at the heart of USMC thinking; all Marines are trained as riflemen, and other components of the USMC, such as Marine aviation, have always been tasked first and foremost with supporting the infantry on the ground.
While sharing some weapons systems with the US Army, US Navy, and US Air Force, the Marine Corps has developed its own distinctive approach to matters of dress, personal equipment and armament. Since the year 2000 the "profile" of the Western combat infantryman has changed greatly. The most important trends are a new generation of camouflage clothing, body armor, personal electronics, and night-vision equipment, which have transformed the appearance and capability of the individual rifleman. Another trend is the increased presence of women on the battlefield, which has design implications. The men and women of the USMC have been at the forefront of these developments, utilizing innovative items of dress and equipment during their extensive service in a range of challenging environments across the world.
Featuring specially commissioned full-color artwork and detailed photographs, this book explores the USMC's key contribution to the development of the combat infantry soldier's clothing and personal equipment in the 21st century.
Praise For US Marine Infantry Combat Uniforms and Equipment 2000-12…
"This 64-page paperback concisely details the Marines' key contributions to unprecedented rapid changes in the combat infantryman's appearance and abilities. Particularly notable have been developments in camouflage, body armor and load-carrying equipment, as well as the acquisition of "off-the-shelf " commercially produced items. Because the subject matter is modern warfare, readers will find that this book is peppered with superb color photos, with many made available due to the USMC's cooperation. Add a number of excellent color illustrations to the equation, and this book is a visual gold mine for history buffs, militaria enthusiasts and model figure hobbyists."
--Leo Winston, Toy Soldier & Model Figure (March 2013)