D-Day to Victory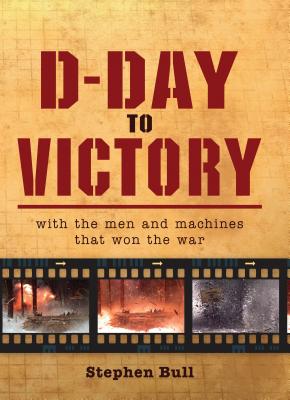 D-Day to Victory
With the Men and Machines That Won the War
Osprey Publishing (UK), Hardcover, 9781849088381, 272pp.
Publication Date: April 17, 2012
* Individual store prices may vary.
Shop Local
Enter your zip code below to find indies closest to you.
Description
An eye-popping, innovative approach to one of the most-popular topics in all of history: the European Theater of World War II. The myth-busting designers of this unique book will provide readers with a full account of the campaign to liberate Europe sprinkled throughout with more than 200 unequalled visual assets. Based-on the 6-part mini-series coming from BBC Channel 4 in the UK and History TV in Canada. Includes extensive interviews with WWII veterans such as Col. Edward D. Shames who fought with the legendary 'Band of Brothers' of "E" Company, 2/506, 101st Airborne.
About the Author
STEPHEN BULL is the author of a dozen military history books, including "Trench Warfare: Battle Tactics", "20th Century Arms and Armament ", and "An Historical Guide to Arms and Armor". He is currently Curator of Military History and Archaelogy at the Museum of Lancashire, England, and previously worked at the National Army Museum (London).
Praise For D-Day to Victory…
"...a book and documentary using a different approach to examine the experience of Europe during World War II, and provides myth-busting tests to supplement accounts of the campaign to liberate Europe in a fascinating, different take on events."
--James A. Cox, The Midwest Book Review (August 2012)

"This book focuses on the D-Day landings on June 6, 1944, unitl Germany's surrender in May 1945. It is told by the Allied soldiers who lived through it..."
--WWII History (Late Fall 2012)