The Coming of the Terraphiles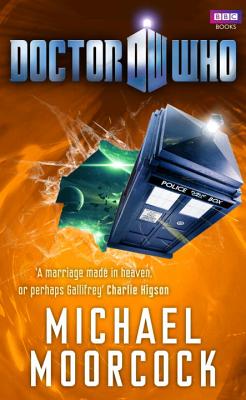 The Coming of the Terraphiles
Or, the Pirates of the Second Aether!!
Random House UK, Paperback, 9781849901406, 345pp.
Publication Date: August 4, 2011
* Individual store prices may vary.
Buy at Local Store
Enter your zip code below to purchase from an indie close to you.
or
Not Currently Available for Direct Purchase
Description
The paperback edition of fantasy and sci-fi giant Michael Moorcock's Doctor Who epic.
About the Author
A prolific writer of more than eighty works of fiction and non-fiction, including the Guardian Fiction Prize-winning The Condition of Muzak, and Mother London, which was shortlisted for the Whitbread Prize, Michael Moorcock is the creator of such memorable characters as Elric, Jerry Cornelius and Colonel Pyat. Born in London in 1939, he now lives in Texas.
Praise For The Coming of the Terraphiles…
A marriage made in heaven, or perhaps Gallifrey. As a teenager Michael Moorcock was my favourite author, and Doctor Who my favourite TV programme. Why no one has ever put the two of them together before I don't know,Delicious. The modern genre's most original voice has invited the Doctor into his multiverse for an adventure sparkling with wit and peril... Authentic Moorcock. Authentic Who. An essential read,A combination of Moorcockian multiverse and Wodehousian Comedy filigreed into something magical and unexpected. It's Doctor Who written by the most important living British fantasist, and it's as good as I'd hoped, and much funnier,Delightfully good-humored... an authentically Moorcockian take on both Doctor Who and that most whimsical of themes - the coming of ultimate chaos and the annihilation of the universe itself!,We are astoundingly lucky to have Michael Moorcock. In his range, his skill, invention and his passion he exemplifies the very best of more than one literary tradition,Here we have one of science fiction and fantasy's most respected and well-loved authors writing Doctor Who. What could possibly go wrong? The answer is absolutely nothing. This is a phenomenal book - 10/10,Exhilarating, funny and deeply peculiar...It's been years since the Doctor Who range put out anything as smart and engaging as this. Fingers crossed it's the first of many such volumes,A bold, eccentric quasi space opera,The great Michael Moorcock has written a Doctor Who book which is like Burt Bacharach knocking out an album for Lady Gaga