Zip Six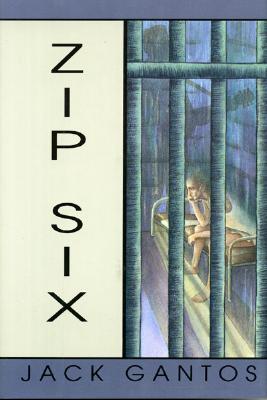 Zip Six
Bridge Works Publishing Company, Hardcover, 9781882593156, 281pp.
Publication Date: August 1, 1996
* Individual store prices may vary.
Buy at Local Store
Enter your zip code below to purchase from an indie close to you.
or
Not Currently Available for Direct Purchase
Description
Zip Six is the story of the struggle of Ray Jakes, a young hashish smuggler, to survive the cruelties of prison life - and of the freedom that follows. It is told with the authenticity of Midnight Express or One Flew Over the Cuckoo's Nest - an authenticity in part born of the author's own experience as a Federal prisoner in his youth. Ray is sent to New York's West Street prison. He gets a job working in the prison hospital and becomes friends with an Elvis Presley impersonator doing time for setting up Elvis charity scams. Ray and Elvis are recruited by the warden to organize a Christmas concert. They are such a hit they are sent on tour through eastern Federal penitentiaries. Unknown to Ray, Elvis has made a deal with the warden and after the tour he is sent back to Memphis on parole. Ray, left behind and despondent over his own prospects for parole, attempts to escape. This fails and he is further punished. But he has an ace in the hole. He has hidden the x-ray proof that a criminal cop, due to testify against other cops, was brutally beaten by the authorities. He trades this x-ray for a parole date. Once out, Ray gets back in touch with Elvis and jumps parole to join Elvis in Memphis. Elvis has given up his impersonation business and has gone legitimate. He recommends that Ray also find some stability in his life. Ray decides to flee to Canada where he can start over. But a final betrayal awaits him.

About the Author
Jack Gantos has written books for people of all ages, from picture books and middle-grade fiction to novels for young adults and adults. His works include "Hole in My Life", a memoir that won the Michael L. Printz and Robert F. Sibert Honors, "Joey Pigza Swallowed the Key", a National Book Award Finalist, and "Joey Pigza Loses Control", a Newbery Honor book. Jack was born in Mount Pleasant, Pennsylvania, and when he was seven, his family moved to Barbados. He attended British schools, where there was much emphasis on reading and writing, and teachers made learning a lot of fun. When the family moved to south Florida, he found his new classmates uninterested in their studies, and his teachers spent most of their time disciplining students. Jack retreated to an abandoned bookmobile (three flat tires and empty of books) parked out behind the sandy ball field, and read for most of the day. The seeds for Jack's writing career were planted in sixth grade, when he read his sister's diary and decided he could write better than she could. He begged his mother for a diary and began to collect anecdotes he overheard at school, mostly from standing outside the teachers' lounge and listening to their lunchtime conversations. Later, he incorporated many of these anecdotes into stories. While in college, he and an illustrator friend, Nicole Rubel, began working on picture books. After a series of well-deserved rejections, they published their first book, Rotten Ralph, in 1976. It was a success and the beginning of Jack's career as a professional writer. Jack continued to write children's books and began to teach courses in children's book writing and children's literature. He developed the master's degree program in children's book writing at Emerson College and the Vermont College M.F.A. program for children's book writers. He now devotes his time to writing books and educational speaking. He lives with his family in Boston, Massachusetts.