Paik Video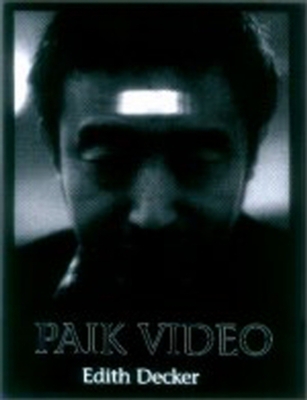 Paik Video
Barrytown Limited, Paperback, 9781886449350, 248pp.
Publication Date: January 1, 2010
* Individual store prices may vary.
Buy at Local Store
Enter your zip code below to purchase from an indie close to you.
or
Buy Here
Description
Published originally in German, Paik Video is the first English language edition of this full treatment of the Father of Video Art, Nam June Paik. Richly illustrated with photographs and descriptions of his works, it includes a definitive discussion of the artist's claim to be the first Video Artist.A must-read for all persons interested in Video Art, this book will also be essential to all serious art collections and is an ideal introduction to the field.Paik was the first artist to use the TV tube as a medium for making art. Since the last 50's, the ingenius and outrageously inventive, Korean-born, American artist has subjected the video medium to a continuous series of transformations, whether producing interacting webs of electron light by exposing the TV tube to magnetic fields or creating installations involving arrays of dozens of TV screens. His videotapes, installations, oblects, drawings and prints are remarkable for the provocative and entertaining way they shed light both on the institution of television and contemporary communication.
About the Author
Edith Decker-Phillips, born 1953, studied painting, art history, archaeology, ethnology and German language and literature in Bremen and Hamburg. In 1985 she received her Ph.D. in art history with a dissertation on Nam June Paik. Among her publications are two books on Nam June Paik: German edition of Paik Video (1988) and Niederschriften eines Kulturnomaden: Selected Writings (1992).

George Quasha's work as a poet, including Somapoetics (1973) and AINU DREAMS (1999) among others, has steadily broadened to explore principles in common within language, sculpture, drawing, video, sound, installation, and performance. Preverbs, of which VERBAL PARADISE is the first book, has been a core vehicle of this exploration. His recent Axial Stones: An Art of Percarious Balance, foreword by Carter Ratcliff (2006), focuses on sculpture, drawing, and language (as text and installation) shown at the Baumgartner Gallery (Chelsea), Slought Foundation (Philadelphia), the Samuel Dorsky Museum of Art (SUNY New Paltz), and elsewhere. His axial video works with language, sound, and portraiture, including art is: Speaking Portraits, recording over 800 artists, poets, and musicians in eleven countries (saying what art/music/poetry is) and exhibited internationally at museums, galleries, and universities. Awarded a Gugenheim Fellowship in video art and an NEA Fellowship in poetry, the latest of his twenty books is An Art of Limina: Gary Hill's Works and Writings (with Charles Stein; foreword by Lynne Cooke) (2009). Co-founder and -publisher with Susan Quasha of Station Hill Press of Barrytown, New York, he performs both solo and in collaboration with Gary Hill, Charles Stein, and David Arner.