In the Pure Block of the Whole Imaginary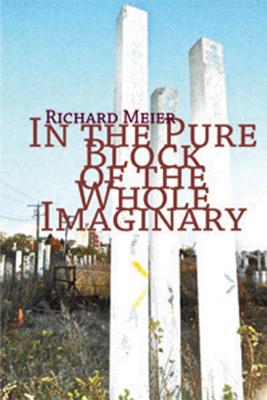 In the Pure Block of the Whole Imaginary
Omnidawn Publishing, Paperback, 9781890650698, 75pp.
Publication Date: September 1, 2012
* Individual store prices may vary.
Buy at Local Store
Enter your zip code below to purchase from an indie close to you.
or
Not Currently Available for Direct Purchase
Description
In the Pure Block of the Whole Imaginary pushes past the line and the fragment and toward the sentence, the thought trying to complete, the paragraph, a distinct passage. The poems, most a single paragraph, are comprised of several of the many things a paragraph is said to consist of, including, according to the OED: "a distinct passage or section of a text, usually composed of several sentences, dealing with a particular point, a short episode in a narrative, a single piece of direct speech, etc." The first poem in the project, though no longer the first in the book, was written while reading Francis Ponge's amazing The Making of Le Pre, which reproduces his notes toward the poem Le Pre alongside a translated type-written transcription. The form of the notes--crammed into every corner of the page, gathering observation, research, reading, quotations, anecdote--suggested a more inclusive way to think and write. The book, with its not-quite 50 prose poems, is also an imaginary completion, an echo or a shadow or shade, of Baudelaire's planned 100 Petits poemes en prose. The book, then, became a project only after the fact, or in response to the fact, of the poems' emergence. The opening of each section--the first few words from each poem in that section--operate as a kind of descriptive table of contents for each section and also a poem of sorts, as those chapter headings often were novels of the past.
About the Author
RICHARD MEIER was born in and raised in eastern Massachusetts. Child of public school teachers, he was educated at the Duxbury Public Schools, Hamilton College and Syracuse University. He has worked many jobs over the last 20 years: administrative assistant at the Kwan Um Zen School in Cumberland, RI; director of US Servas, an international peace organization that helps arranges home stays between people of different nationalities; office temp at many Manhattan banks and financial firms, where he was frequently told not even to answer the phone; and as an elementary school assistant teacher and teacher. The first job he held for more than 9 months was as visiting poet in the public schools, beginning with a 5 year stint in New York with Teachers and Writers Collaborative, and most recently in Chicago with the Poetry Center of Chicago's Hands on Stanzas, where he received the Gwendolyn Brooks Award for Excellence in teaching in 2006. He has also worked and volunteered as a visiting poet in public schools in Virginia, Pittsburgh, and Beloit and Madison, WI. Over the years he has given thousands of children the opportunity to write poetry and had his own writing deeply influenced by the children's capacity for immediacy, seriousness, and play. In recent years he has taught at Beloit College, Columbia College Chicago, and is currently writer-in-residence at Carthage College in Kenosha, WI. He is the author of two previous books of poetry, Terrain Vague, selected by Tomas Salamun for the Verse Prize, and Shelley Gave Jane a Guitar. He currently lives in Madison and Chicago, where he joins Lisa Fishman and Henry Morren in taking care of and unschooling James Fishman-Morren. According to James, Richard is the P.E., music, and art teacher, with a little poetry thrown in for good measure.