Living Homes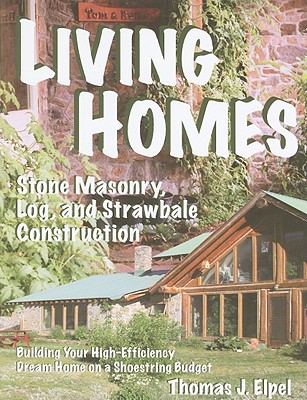 Living Homes
Stone Masonry, Log, and Strawbale Construction: Building Your High-Efficiency Dream Home on a Shoestring Budget
HOPS Press, Paperback, 9781892784322, 245pp.
Publication Date: July 2010
* Individual store prices may vary.
Not Currently Available for Direct Purchase
or
Shop Local
Enter your zip code below to purchase from an indie close to you.
Description
The house of your Dreams does not have to be expensive. The key is all in the planning. How much a house costs, how it looks, how comfortable it is, how energy-efficient it is--all these things occur on paper before you pick up even one tool. A little extra time in the planning process can save you tens of thousands of dollars in construction and maintenance. That is time well spent
Living Homes takes you through the planning process to design an energy and resource efficient home that won't break the bank. Then, from the footings on up to the roof, author Thomas J. Elpel guides you through the nuts and bolts of construction for slipform stone masonry, tilt-up stone walls, log home construction, building with strawbales, making your own terra tile floors, windows and doors, solar water systems, masonry heaters, framing, plumbing, greywater, septic systems, swamp filters, concrete-fly ash countertops, painting and more.
Living Homes was completely re-organized and revised for the new sixth edition, based on five additional years of building experience with low-cost, high efficiency construction methods. Get the latest ideas on how to build a high-performance house that will stand the test of time The sixth edition includes fifteen pages of new material covering the latest stone masonry tips, plus revised and expanded tips and techniques throughout the book.
About the Author
Thomas J. Elpel had the rare opportunity as a child to spend hundreds of hours with his grandmother. Together they explored the hills and meadows near Virginia City, Montana, collecting herbs, looking for arrowheads, and watching wildlife. Tom has shared this passion for the natural world by writing books, teaching wilderness survival skill, and found Green University LLC.