Tin Hats, Oilskins & Seaboots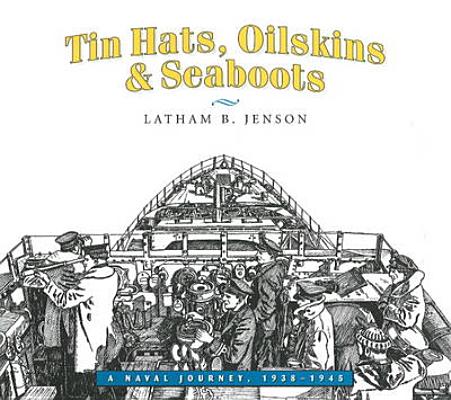 Tin Hats, Oilskins & Seaboots
Robin Brass Studio, Paperback, 9781896941141, 312pp.
Publication Date: June 15, 2000
* Individual store prices may vary.
Buy Now
or
Shop Local
Enter your zip code below to purchase from an indie close to you.
Description
The wartime naval career of a popular author/artist who joined the Royal Canadian Navy in 1938 as a cadet. He was a junior officer on HMCS Ottawa when that destroyer was sunk by a German submarine with great loss of life in 1941. Surviving this, he went on to serve on other RCN ships, including HMCS Algonquin, one of the first ships to open fire in the Normandy landings.Illustrated with Jenson's line drawings showing ships, life on board, uniforms, insignia, etc., the book is a record not only of how ships fought the Atlantic battles but of life on board, when men lived in close quarters in dreadful weather and in constant peril of U-boat attacks, all seen through the eyes of an engaging young officer.
About the Author
L.B. Yogi Jenson is author of Vanishing Halifax, Nova Scotia Sketchbook and other beloved titles. He played a major role in the campaign to stop demolition of Halifax's historic waterfront and instigated the acquisition of HMCS Sackville, the last corvette from World War II, as a memorial to those who fought the Battle of the Atlantic.