Very Simple Arabia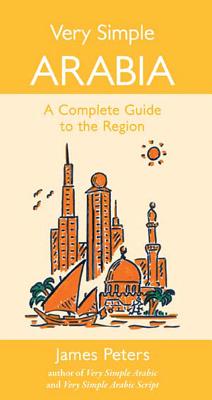 Very Simple Arabia
Stacey International Publishers, Paperback, 9781905299515, 108pp.
Publication Date: December 2008
* Individual store prices may vary.
Shop Local
Enter your zip code below to find indies closest to you.
Description
Peters combines an authoritative text with his inimitable cartoons like no other author dealing with this subject today. The author of The Arab World Handbook proves once again to be an indispensable guide and companion for any visitor (on business or pleasure) to the fascinating and sometimes demanding land that is the Arab world. Split into two parts, Simple Etiquette in Arabia and The Customs and Culture of Arabia, James Peters extracts the common denominators of etiquette in the Gulf, as well as describing the essential first steps in understanding the place, the people and the culture.
About the Author
Peters has lived and worked in the countries of the Arabian Peninsula as a soldier, diplomat and businessman for over 40 years. He studied arabic at Durham University and at the Foreign Office Middle East Centre for Arab Studies in Lebanon.