The Wind Farm Scam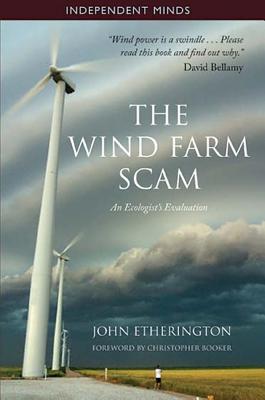 The Wind Farm Scam
An Ecologist's Evaluation
Stacey International Publishers, Paperback, 9781905299836, 198pp.
Publication Date: September 2009
* Individual store prices may vary.
Shop Local
Enter your zip code below to find indies closest to you.
Description
This book argues that the drawbacks of wind power far outweigh the advantages. Wind turbines cannot generate enough energy to reduce global CO2 levels to a meaningful degree; what's more, wind power cannot generate a steady output, necessitating back-up coal and gas power plants that significantly negate the saving of greenhouse gas emissions. In addition, there are ecological drawbacks, including damage to habitats, wildlife and the far-from-insignificant aesthetic considerations. Dr Etherington argues that wind power is being excessively financed at the cost of consumers who have not been informed that their bills are subsiding an industry that cannot be cost efficient or, ultimately, favour the cause it purports to support.
About the Author
John Etherington was a Reader in Ecology at the University of Wales, Cardiff. Since his retirement from the University in 1990, he has devoted himself to researching the implications of intermittently available renewable electricity generation, in particular wind power. He is a Thomas Huxley Medallist at the Royal College of Science and a former co-editor of the International Journal of Ecology.

As a noted commentator on the political, social and psychological history of our time, Christopher Booker has in recent years, through his weekly Sunday Telegraph column, become the most conspicuous 'global warming sceptic' in the British press. He has based his view on exhaustive research into the scientific evidence for and against the theory of 'man-made climate change'.His professional interest in this issue grew out of research for his previous book Scared To Death, co-written with Dr Richard North, a study of the 'scare phenomenon' which has been such a prominent feature of Western life in recent decades. Booker's other recent books have included The Seven Basic Plots, a best-selling analysis of why we tell stories which has established itself as a standard text (also published by Continuum). He has been an author and journalist for nearly 50 years, and was the founding editor of the satirical magazine Private Eye.