Travels in the Interior of Africa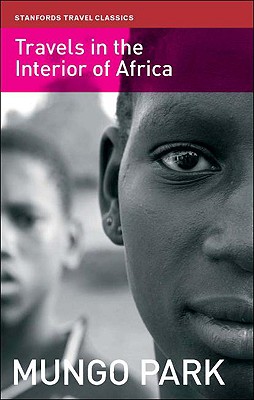 Travels in the Interior of Africa
John Beaufoy Publishing, Paperback, 9781906780005, 222pp.
Publication Date: September 1, 2009
* Individual store prices may vary.
Buy Now
or
Shop Local
Enter your zip code below to purchase from an indie close to you.
Description
Mungo Park set off from his home in the Scottish borders in May 1795 at the age of 23 to discover the course of the Niger river in west Africa. When he reappeared in England more than two and a half years later, he had been presumed dead, and the tale of his perilous journey published in 1799 was greeted with great acclaim. i]Travels in the Interior of Africa /i] provided Europeans with one of the first detailed descriptions of the geography and peoples of the African continent. The story of his remarkable journey is told with extraordinary modesty and clarity, and it remains as vivid and readable today as when he first wrote it. Park returned to West Africa on a second journey in 1805, but he failed to return. In his last letter he declared his intent to discover the termination of the Niger or perish in the attempt. He drowned in the Niger attempting to escape an attack by natives. Stanfords Travel Classics feature some of the finest historical travel writing in the English language, with authors hailing from both sides of the Atlantic. Every title has been rest in a contemporary typeface and has been printed to a high quality production specification, to create a series that every lover of fine travel literature will want to collect and keep.
About the Author
Editor Jack Donahue is a writer and researcher living in Jacksonville, Florida. He is primarily interested in the period of time from the 1800s to the mid-1900s.