The Tinsmith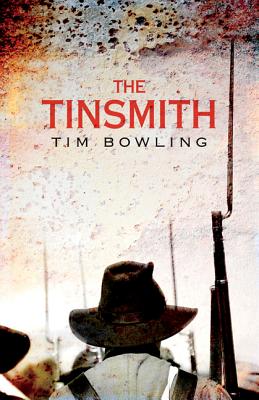 The Tinsmith
Brindle & Glass, Paperback, 9781926972435, 311pp.
Publication Date: March 6, 2012
* Individual store prices may vary.
Buy at Local Store
Enter your zip code below to purchase from an indie close to you.
or
Not Currently Available for Direct Purchase
Description
Finalist for the 2012 Rogers Writers' Trust Fiction Prize During the bloodiest single-day battle in American history, Anson Baird, a surgeon for the Union Army, is on the front line tending to the wounded. As the number of casualties rises, a mysterious soldier named John comes to Anson's aid. Deeply affected by the man's selfless actions, Anson soon realizes that John is no ordinary soldier, and that he harbours a dangerous secret. In the bizarre aftermath of the Battle of Antietam, this secret forges an intense bond between the two men.Twenty years later on the Fraser River in British Columbia, Anson arrives to find his old comrade-in-arms mysteriously absent, an apparent victim of the questionable business ethics of the pioneer salmon canners. Haunted by the violence of his past, and disillusioned with his present, Anson is compelled to discover the fate of his missing friend, a fate inextricably linked to his own.
About the Author
Tim Bowling has published numerous poetry collections, including "Low Water Slack; Dying Scarlet" (winner of the 1998 Stephan G. Stephansson Award for poetry); "Darkness and Silence" (winner of the Canadian Authors Association Award for Poetry); "The Witness Ghost"; and "The Memory Orchard" (both nominated for the Governor General's Literary Award). He is also the author of three novels, "Downriver Drift" (Harbour), "The Paperboy's Winter" (Penguin) and "The Bone Sharps" (Gaspereau Press). His first book of non-fiction, "The Lost Coast: Salmon, Memory and the Death of Wild Culture" (Nightwood Editions), was shortlisted for three literary awards: The Writers' Trust Nereus Non-Fiction Award, the BC Book Prizes' Roderick Haig-Brown Regional Prize and the Alberta Literary Awards' Wilfred Eggleston Award for Non-Fiction. "The Lost Coast" was also chosen as a 2008 Kiriyama Prize "Notable Book." Bowling is the recipient of the Petra Kenney International Poetry Prize, the National Poetry Award and the Orillia International Poetry Prize. Bowling was the recipient of a Guggenheim Fellowship in 2008. A native of the West Coast, he now lives in Edmonton Alberta. His latest collection of poetry is "Tenderman" (Nightwood), due out in fall 2011.