Those Wide Open Spaces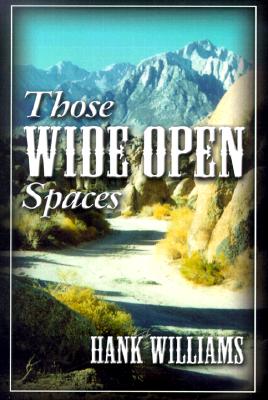 Those Wide Open Spaces
InSync Communications, Hardcover, 9781929902033, 448pp.
Publication Date: January 2010
* Individual store prices may vary.
Shop Local
Enter your zip code below to find indies closest to you.
Description
'Those Wide Open Spaces is the first comprehensive book to look at the leading cowboy movie heroes of the 1930s, 1940s and 1950s. With more than 225 full-page photographs (many never published previously), the book heralds the stories behind the rise of such greats as Hopalong Cassidy, Gene Autry, and Roy Rogers. To satisfy the interests of real movie buffs, there are chapters on those stars who made B-Westerns so popular, including Sunset Carson, Buster Crabbe, Tim Holt, Buck Jones, and Lash LaRue (to name only a few). Because these movies would never have been as good as they were without them, the author includes chapters on the Saddle Queens who made the heroes look even better -- such as Anne Jefferys, Virginia Mayo and Jennifer Holt. To round out the presentation, there is a chapter on 100 of the top horses that blazed across the screen every Saturday afternoon.
About the Author
Williams is a life-long fan of the B-Western. This semi-pro baseball player, served in the U.S. Army, co-wrote a couple of songs and produced a session at Columbia Studios.