Studs Lonigan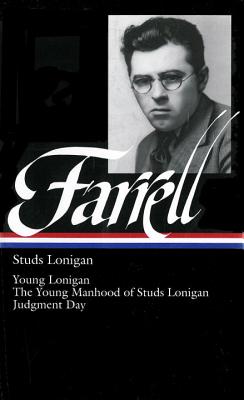 Studs Lonigan
A Trilogy
Library of America, Hardcover, 9781931082556, 988pp.
Publication Date: February 2004
* Individual store prices may vary.
Shop Local
Enter your zip code below to find indies closest to you.
Description
An unparalleled example of American naturalism, the Studs Lonigan trilogy follows the hopes and dissipations of its remarkable main character?a would-be ?tough guy? and archetypal adolescent, born to Irish-American parents on Chicago's South Side?through the turbulent years of World War I, the Roaring Twenties, and the Great Depression. The three novels?"Young Lonigan, The Young Manhood of Studs Lonigan," and "Judgment Day"?offer a vivid sense of the textures of real life: of the institutions of Catholicism, the poolroom and the dance marathon, romance and marriage, gangsterism and ethnic rivalry, and the slang of the street corner. Cited as an inspiration by writers as diverse as Kurt Vonnegut and Frank McCourt, "Studs Lonigan" stands as a masterpiece of social realism in the ranks of John Steinbeck's "The Grapes of Wrath" and Theodore Dreiser's "An American Tragedy."
About the Author
James T. Farrell, born in 1904 on Chicago's South Side, remained an avid White Sox fan from his youth until his death in 1979. A major voice in American realism and author of the Studs Lonigan trilogy, Farrell wrote extensively about baseball, incorporating the baseball-playing memories of his youth into his novels and composing essays that recaptured the legendary heroes of his boyhood and preserved his passionate love for the game. He won nine varsity letters in high school.