The Herbalist's Way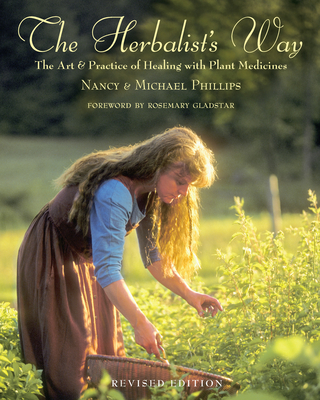 The Herbalist's Way
The Art and Practice of Healing with Plant Medicines
Chelsea Green Publishing Company, Paperback, 9781931498760, 334pp.
Publication Date: August 1, 2005
* Individual store prices may vary.
Buy Now
or
Shop Local
Enter your zip code below to purchase from an indie close to you.
Description
This updated edition of The Village Herbalist provides a complete guide to the art and practice of herbalism, as well as an introduction to the herbalist's role in family and community life. Inspirational profiles of practicing herbalists from across the country add a human touch to the authors' wealth of practical herbal knowledge.
The Herbalist's Way includes time-honored healing wisdom from many cultures, as well as information on: - Roles and responsibilities of herbalists in their communities - Herbal workshops, conferences, and education centers - Growing, drying, and preparing medicinal herbs - Learning to listen to clients and recommend holistic treatments for healing and continued wellness - Licensing, marketing, and other legal and business issues facing modern herbalists - Comprehensive resources and suggestions for building your herbal library.
About the Author
Nancy Phillips, along with her husband Michael, runs Heartsong Farm Healing Herbs in New Hampshire, where they grow and sell healing herbs and herbal products. Nancy leads workshops on herbal medicine and offers wellness consultations. See their web site at www.herbsandapples.com.

Phillips and his wife Nancy Phillips run Heartsong Farm Healing herbs in northern New Hampshire, where they grow and sell medicinal herbs and products they make from healing herbs. He also writes articles for publications such as Mother Earth News, Growing for Market, and The Natural Farmer.

Rosemary Gladstar has been a practicing herbalist for thirty years. She cofounded Sage Mountain Herbal Retreat Center and Botanical Sanctuary, and is a founding member of the Northeast Herb Association. She is the codirector of the New England Women's Herbal Conference and author of several books, including Herbal Healing for Women and Gladstar Family Herbal.