Was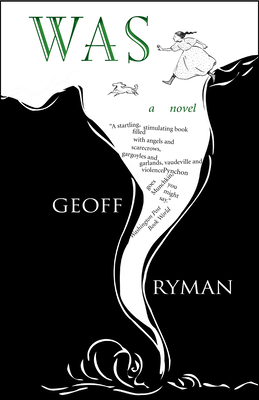 Was
Small Beer Press, Paperback, 9781931520737, 384pp.
Publication Date: August 11, 2015
* Individual store prices may vary.
Buy at Local Store
Enter your zip code below to purchase from an indie close to you.
or
Buy Here
Description

"A moving lament for lost childhoods and an eloquent tribute to the enduring power of art.""The New York Times"
A haunting novel exploring the lives of characters intertwined with "The Wizard of Oz" the "real" Dorothy Gale; Judy Garland's unhappy fame; and Jonathan, a dying actor, and his therapist, whose work at an asylum unwittingly intersects with the Yellow Brick Road.
Geoff Ryman is the author of "The King's Last Song," "Air," "The Child Garden," "The Unconquered Country," and "Paradise Tales." He has lived in Cambodia and Brazil, and now teaches at the University of Manchester, England.

About the Author
SF writer Geoff Ryman was born in Canada in 1951, went to high school and college in the United States, and has lived most of his adult life in Britain.
His longer works include The Unconquered Country, the novella version of which won the World Fantasy Award in 1985; The Child Garden, which won the Arthur C. Clarke Award and the John W. Campbell Memorial Award in 1990; the hypertext novel 253, the print remix of which won the Philip K. Dick Award in 1999; and Air, which won the Arthur C. Clarke and James Tiptree, Jr. Awards in 2006.
An early Web design professional, Ryman led the teams that designed the first web sites for the British monarchy and the Prime Minister s office. He also has a lifelong interest in drama and film; his 1992 novel Was looks at America through the lens of The Wizard of Oz and has been adapted for the stage, and Ryman himself wrote and directed a stage adaptation of Philip K. Dick s The Transmigration of Timothy Archer.
Praise For Was…
A startling, stimulating book filled with angels and scarecrows, gargoyles and garlands, vaudeville and violence. Pynchon goes Munchkin, you might say."
Washington Post Book World

"The Scarecrow of Oz dying of AIDS in Santa Monica? Uncle Henry a child abuser? Dorothy, grown old and crazy, wearing out her last days in a Kansas nursing home? It's all here, in this magically revisionist fantasy on the themes from The Wizard of Oz."
Kirkus Reviews

"Ryman's darkly imaginative, almost surreal improvisation on L. Frank Baum's Oz books combines a stunning portrayal of child abuse, Wizard of Oz film lore and a polyphonic meditation on the psychological burden of the past."
Publishers Weekly

"A mediation on art, lies and human pain. None of Ryman's books is quite like any of the othersthis is one of his most straightforward and best"
Roz Kaveneny, Time Out