The Leopard Mask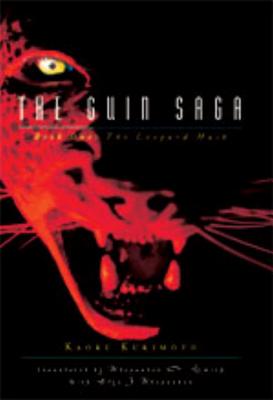 The Leopard Mask
Veritcal, Hardcover, 9781932234510, 231pp.
Publication Date: June 1, 2003
* Individual store prices may vary.
Buy at Local Store
Enter your zip code below to purchase from an indie close to you.
or
Not Currently Available for Direct Purchase
Description
The Guin Saga is epic heroic fantasy in the smae vein as Robert E. Howard's Conan, the Barbarian. More than a hundred books strong and growing, the saga has sold more than twenty-five million copies in Japan. Vertical will publish the first five installments that comprise "The Marches Episode" arc.
In a single day and night of fierce fighting, the Archduchy of Mongaul has overrun its elegant neighbor, Parros. The lost priest kindgom's surviving royalty, the young twins Rinda and Remus, hide in a forest in the forbidding wil marches. There they are saved by a mysterious creature with a man's body and a leopard's heas, who has emerged from a deep sleep and remembers only his name. Guin.
About the Author
Author Kaoru Kurimoto, winner of the Edogawa Rampo and Yoshikawa Eiji Awards, lives in Tokyo Japan.
Praise For The Leopard Mask…
"A rousing tale of intrepid heroes, horrid villains and wicked supernatural creatures." –Publishers Weekly

"The Guin Saga was the most [inspiration for Berserk]. I started reading it in junior high and I'm still reading the new volume every month." –Berserk creator Kentaro Miura

"This is classic fantasy at its best." –Book Sense (Fall 2003 Science Fiction and Fantasy Top Ten)

"Readers should be warned that once you start this journey, it will be nearly impossible to leave it unfinished." – SFRevu

"Japan's answer to The Lord of the Rings." –The Globe and Mail

"Kaoru Kurimoto manages the flurry of situations being set up and resolved like the trick of a putting a hand on a table with fingers spread out, then stabbing a blade between the outstretched digits. The speed and coordination is that amazing." –Scott Green, Ain't It Cool News