To Terra...Volume 2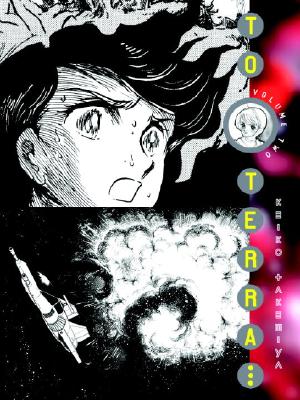 To Terra...Volume 2
Vertical, Paperback, 9781932234701, 301pp.
Publication Date: April 24, 2007
* Individual store prices may vary.
Shop Local
Enter your zip code below to find indies closest to you.
Description
Jomy Marcus Shin has led the telepathic Mu race into hiding on Naska, a planet abandoned long before by human colonists. Naska provides a temporary home, but it is no substitute for Terra. The first Mu children in hundreds of years to be conceived naturally are born there, giving the Mu the promise of a bright future. Their fragile peace, however, may soon be shattered...
About the Author
Keiko Takemiya was born in 1950 in Tokushima, Japan. She made her manga debut in 1968 with "The Sin of the Apple. "As part of one of the first seminal women manga collectives (the Magnificent 49ers), Takemiya founded what is now known as yaoi--the explosively popular gay homoerotic sugbenre of shojo manga.
Takemiyas thematic diversity ranges beyond yaoi, however, from Sci-Fi to music appreciation and, in 1980, she won the 25th annual Shogakkan Manga Awa for "To Terra..." (published in the US by Vertical). Currently, she is a professor of Manga Arts at Kyoto Seika University's Art Department.
Praise For To Terra...Volume 2…
"To Terra... is an amazing piece of comic art, and no dedicated manga reader should pass it up." - Newtype USA

" An outstanding addition to the pantheon of great manga." - Comics212.net

"Either way this is sweet old skool sci-fi goodness (think Leiji Matsumoto) wrapped in Ooizumi Salon art with a flair for Ishinomori costume designs... Yeah this is a manga-wotaku's dream." - MangaCast

"The art stands out as unique as it did back 30 years ago. It feels both retro and progressive. Takemiya's settings and organic spaceships are simply awing to look at in each page." –About Heroes

"To Terra is an engrossing ride through the stars… " —Manga Maniac Café