Kalpana's Dream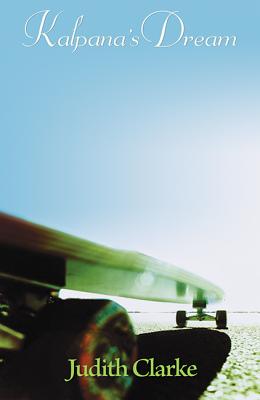 Kalpana's Dream
Front Street, Hardcover, 9781932425222, 164pp.
Publication Date: April 2005
* Individual store prices may vary.
Not Currently Available for Direct Purchase
or
Shop Local
Enter your zip code below to purchase from an indie close to you.
Description
All she thought of was the boy with the skateboard ... Sheep and shepherds, little new lambs ... Why? Neema and her best friend, Kate, are freshmen at Wentworth High. In English class they have the notorious Ms. "Bride of Dracula" Dallimore for a teacher. "Learn to fly " she urges her students. But what are they supposed to write for their essay, "Who Am I?" At home, Neema's great-grandmother, Kalpana, has come for an extended visit all the way to Australia from India. At night she dreams of flying; during the day she cooks Indian food and watches the same Indian video again and again. It should be great having her there, but Neema doesn't speak Hindi, Kalpana doesn't speak English, and Neema's mother can't always be there to translate. Meanwhile, Gull Oliver, the good-looking new boy at school, seems familiar to Neema. At night he flies past her house on his skateboard. Both Neema and Kalpana watch him, drawn to him for different reasons. This rich story weaves realism and fantasy into an unusual portrayal of coming together and finding the essence of who you are.
About the Author
Judith Clarke was born in Sydney, Australia, and lives in Melbourne. She is the author of many award-winning books for young adults, including Kalpana's Dream, Wolf on the Fold, Night Train, and Friend of My Heart.