Scott Pilgrim's Precious Little Life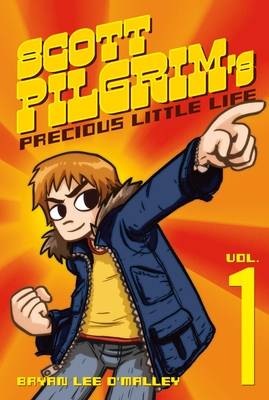 Scott Pilgrim's Precious Little Life
Oni Press, Paperback, 9781932664089, 168pp.
Publication Date: August 2004
* Individual store prices may vary.
Shop Local
Enter your zip code below to find indies closest to you.
Description
Scott Pilgrim's life is totally sweet. He's 23 years old, he's in a rockband, he's ""between jobs,"" and he's dating a cute high school girl. Nothingcould possibly go wrong, unless a seriously mind-blowing, dangerouslyfashionable, rollerblading delivery girl named Ramona Flowers starts cruisingthrough his dreams and sailing by him at parties. Will Scott's awesome life getturned upside-down? Will he have to face Ramona's seven evil ex-boyfriends inbattle? The short answer is yes. The long answer is Scott Pilgrim, Volume 1: Scott Pilgrim's Precious Little Life.