Wolf Point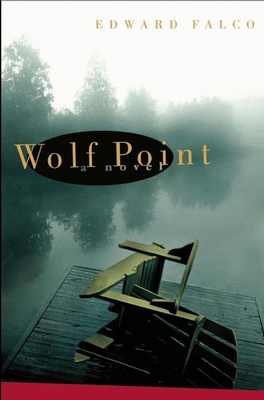 Wolf Point
Unbridled Books, Hardcover, 9781932961089, 240pp.
Publication Date: October 1, 2005
* Individual store prices may vary.
Buy at Local Store
Enter your zip code below to purchase from an indie close to you.
or
Not Currently Available for Direct Purchase
Description
Tom T" Walker, a 57-year-old businessman, knows better than to pick up a beautiful young woman hitchhiking with her dangerous-looking boyfriend, but he stops for them anyway. He's been living alone, his life ruinously off course, in such utter isolation from everyone he has ever loved that he welcomes the company and the excitement. But as T finds himself pulled into the chaos of their world in a way he will barely survive, he comes to see his personal history and experiences in an altered and troubling light.

Edward Falco brings stunning emotional depth and tense action to unforgettable characters as they journey through the mundane world to places where illusions fail and they must face their hidden selves.
About the Author
Edward Falco was born in Brooklyn and teaches at Virginia Tech University in Blacksburg, Virginia. He's the prize-winning author of Sabbath Night in the Church of the Piranha: New and Selected Stories, along with two previous collections, Plato at Scratch Daniel's and Richard Sullivan Prize winner Acid, and a novel, Winter in Florida.

Ed Falco is the New York Times bestselling author of numerous novels, short stories, and poetry. His work has been published in the Atlantic Monthly, Playboy, and TriQuarterly. He won the Richard Sullivan Prize in 1995 for Acid and has received many other awards and fellowships, including an NEA Fellowship in fiction, the Emily Clark Balch Prize for Short Fiction, and the Mishima Prize. As a playwright, he has won the Hampden-Sydner Playwriting Award and has worked with artists and actors from around the world. Falco lives in Blacksburg, Virginia, where he is the director of Virginia Tech s MFA program.
Praise For Wolf Point…
Hitchcockianthe story hurtles like a brakeless truck toward its bloody denouement." The New York Times Book Review

"Gripping...skillful...moves quickly and convincingly to a satisfactory and satisfying ending." St. Louis Post-Dispatch

Think of Edward Falco as William Blake with cinematic potential. As with Blake's famed paeans to the lamb and the "tyger tyger, burning bright," Falco's debut novel seeks to "shew the two contrary states of the human soul," to dissect innocence and experience down to the rumbling guts. And Falco, for one, understands that the best way to get there isn't necessarily by way of one precise incision. It's the knuckle-whitening twists along the way that reveal the human capacity for change and self-discovery: that point at which innocence becomes experience and experience is understood. To keep his story from becoming so much made-for-TV sensationalism, Falco goes deep to explore themes of purity and corruption, beauty and decay, stupidity and wisdom."The San Diego Union-Tribune

A mesmerizing thriller.[the] suspense starts on page one.I had never read Edward Falco before this book, but I will look up his other works, including a recent book of stories called "Sabbath Night in the Church of the Piranha."The Daily Progress (VA)

Intriguing."Publishers Weekly

I recently wrote about (and interviewed him) Edward Falco's terrific new novel, Wolf Point. Whether or not you think crime fiction can [be] literary or will always remain beneath that quantified and oh-so-hallowed categorization, take it from me, this guy can write his ass off. Here is a compelling, insightful and compulsively readable crime novel that, of course, really isn't about crime, (tho Falco makes the most artful use of the genre's conventions) but instead reveals (and revels in!) one of Falco's favorite themes: how fast circumstances can change - and thus change one's life - in a flash. this story moves in the most unexpected - and dramatic -- directions so that by the dreamy and most satisfying ending we know we've just been taken for a thoughtful, entertaining and absolutely imaginative ride -- one that, like the best fiction, period, stays in our minds for a long time after that final page is turned. Don't miss it."Peter Handel

With the deft touch of a master, the author slowly reveals the reasons for Walker's seemingly cavalier attitude toward the possibility of violence that his young hitchhikers represent, and it has something to do with a certain photograph the authorities have found on Walker's home computer. This troubling, brilliant book reminds us that few people know themselves quite as well as they think they do."Mystery Scene Magazine

In Wolf Point, Edward Falco sets up an intriguing view of tattered lives, isolated from society and adrift. Falco makes each character realistic and worth caring about. The author avoids cliches as he delves into each person's psyche. Wolf Point is a talky mystery -- the main action occurs as the three character divulge their pasts, hopes and fears -- but the twists that arise during these conversations are haunting; and the author never lets us forget that brutality and destruction may be just around the corner.polished.Wolf Point never lags as it screeches to its surprise ending."Oline Cogdill, Fort Lauderdale Sun-Sentinel

Wolf Point is beautiful, bold, heartbreaking and wise. It calls to mind the work of several contemporary masters--people like Richard Yates, Andre Dubus, Richard Bausch and Theodore Weesner--writers who never get in the way of their own stories, truth-tellers for whom the lives of their characters are the most important element of all. This is a major work by a writer who deserves legions of loving readers." Steve Yarbrough

Wolf Point is a haunting work, a cautionary tale that by turns demonstrates that while no deed --- good or evil --- goes unpunished, absolution and redemption are possible if one is willing to pay the price. This is a work to be savored and, more importantly, reread. Highly recommended."Joe Hartlaub, Bookreporter.com

A terrific thriller."Harriet Klausner

The release of two Edward Falco books in one year is an unexpected treat. As in his book of short stories before it, Falco focuses on human dysfunctions and vulnerabilities in Wolf Point. Prose that is sometimes shocking, insightful and incisive is Falco's trademark.The tale is told suspensefully through flawed but sympathetic charactersquintessential Falco as he skillfully reveals the darker twists and frailties of human nature."Midwest Book Review

[A] study of midlife crisis and renewal, strong on psychology and packed with literary allusions"Library Journal

"Wolf Point," written by Virginia Tech professor Edward Falco, opens like it's going to be one of those fast-paced, consciously no-frills thrillers that have more in common with Hollywood than literary novels. You know the ones: minimal set-up, quick plot hook and nonstop action with nice twists. Think of the films "Panic Room" and "Cellular," and you're in the right ballpark.
Readers looking for a simple, fast read may be a little disappointed with Falco's philosophical turn, but the narrative never slows.It's a cunning exercise that playfully thwarts its readers' expectations, and it should measure up nicely against your best efforts to think a few pages ahead of Falco."The Richmond Times Dispatch

Wolf Point is billed as a "page turner," a "literary thriller," and on that level it does not disappoint. But for this reader, it's the underlying subject of seduction and betrayal, seduction and abandonment, and the damage they do that makes the book so interesting. In the guise of a psychological thriller, Ed Falco explores the landscape of exploitation, sexual and otherwise, and tells a classic tale of death and rebirth, of "transgression" and redemption."Kay Bonetti, Director of the American Audio Prose Library

Categorized by the publisher as a "literary thriller," Wolf Point brings us the same quirky, sometimes menacing characters and vivid places we find in the stories. Despite the sometimes driving plot, this is a quiet book, full of contemplation by the narrator on love, regret, and redemption. It bears reading and re-reading.'Beth Wellington in The Roanoke Times

Filled with unbearable tension, and the temptation is strong to skip ahead to see who lives. Upon reflection, the reader will experience the novel both as thriller and social commentary." Booklist

[The] novelhas a thriller's pace and a literary novel's heart."The Clarion Ledger

Falco's prose itself is admirable, his plot generates momentum and suspense, and he has a fine ear for dialogue.readers in search of a straightforward thriller will find plenty of tension on the way to a slam-bang climax.ForeWord Magazine

Falco remains one of the most powerful short fiction writers of his generation and Wolf Point, his second novel, shares some of the menacing tone of his first, Winter in Florida, though not its locale. Another dark ride filled with remarkable characters and startling insights." NOTRE DAME REVIEW

Wolf Point is at its very heart a novel about redemption, not so much in the eyes of others as in one's own vision of self.As with many of Falco's workshis collection Sabbath Night in the Church of the Piranha is a gemthis is another masterpiece of character development. None are so simple in their motivations that their actions are predictable, and their interactions are authentic, unfortunate, and often poignant.This novel is an insightful glimpse into one raucous, life-altering weekend, and it's a wonderful examination of sexuality and taboo."NewPages.com