Goodnight, Texas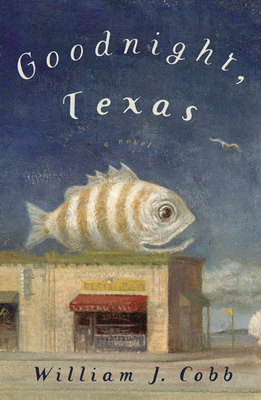 Goodnight, Texas
Unbridled Books, Hardcover, 9781932961263, 287pp.
Publication Date: October 1, 2006
* Individual store prices may vary.
Not Currently Available for Direct Purchase
or
Shop Local
Enter your zip code below to purchase from an indie close to you.
Description
Besides Versailles, there was another palace that witnessed a flight of fancyone original flight, and then tens of thousands of impregnated others. Their sum total? Perhaps the French Revolution."

The Palais-Royal stands on the right bank, just north of the Louvre, with a huge garden space behind it. Cardinal Richelieu had lived there, Moliere played and died there, and later, the palace was given to the king's cousin, the Duc d'Orléans. In 1780 the Duc gave it to his son, who, over the next few years, opened the gardens to the public and encouraged the most spectacular mix of pleasure and politics in all of Europe. The Palais, belonging to the nobility, was a privileged area that the police could not enter except by invitation. Without police, what could not go on in its arcades and above and below them? It became an enchanted place, a small luxurious city enclosed in a large one, lined with cafés filled with speechifiers, the gardens filled with swarming crowds, prostitutes low-class and high, pamphleteers and pickpockets, a daily carnival of every appetite, the cultural and political antipodeeven nemesisof the stately court at Versailles. There were singers and chess players, wig-makers and magic lantern shows, billiard parlors and lemonade stands, and the miniature cannon, astronomically situated so that at exactly noon, sunrays would fall upon a lens to light a fuse, to make a boom. As someone remarked, at the Palais, you might lose track of your morality, but at least you could set your watch.
About the Author
William J. Cobb is the author of a previous novel, The Fire Eaters, and a book of stories, The White Tattoo. His short fiction has appeared in The New Yorker and in many other journals. He has received numerous awards, including a National Endowment for the Arts grant, a Dobie-Paisano Fellowship, the Sandstone Prize, and an AWP Award for the Novel. He was raised in Texas, and currently lives in Pennsylvania and Colorado. He directs the writing program at Penn State.