The Founding Fathers of Zionism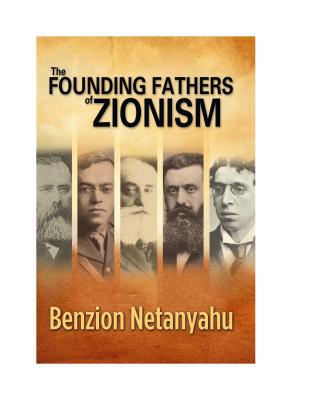 The Founding Fathers of Zionism
Balfour Books, Hardcover, 9781933267159, 230pp.
Publication Date: June 1, 2012
* Individual store prices may vary.
Buy at Local Store
Enter your zip code below to purchase from an indie close to you.
or
Not Currently Available for Direct Purchase
Description
In 1893 he went together with Stephany, a Christianfriend, to Borkum, a seaside summer resort. Whenhe sat down to have his lunch at the hotel, he founda letter near his plate. Without suspecting anythinghe opened it and read: 'Jews are not wanted here.' And so the small stories of five extraordinary mencoalesced, becoming one over-arching history thatculminated in the establishment of the state of Israel.TheFounding Fathers of Zionism, written by the famed historianProfessor Benzion Netanyahu, profiles the men who showedthe Jewish people the road to survival, freedom andrevival. In this landmark work, Netanyahu gives us a glimpse intothe eras in which Max Nordau, Leo Pinsker, Theodor Herzl, Israel Zangwill, and Ze'ev Jabotinsky toiled for an epic cause.His original analysis of these men, their ideas and activities, putsflesh on bone, so that the five stand out in all their grandeurand uniqueness.