The Case of the Gilded Fly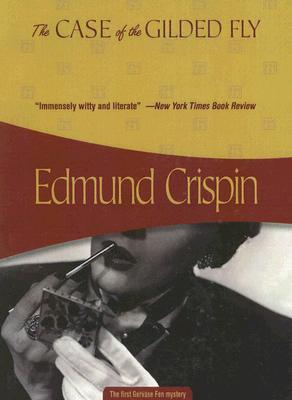 The Case of the Gilded Fly
Felony & Mayhem, Paperback, 9781933397009, 237pp.
Publication Date: June 1, 2005
* Individual store prices may vary.
Buy Now
or
Shop Local
Enter your zip code below to purchase from an indie close to you.
Description
Theater companies are notorious hotbeds of intrigue, and few are more intriguing than the company currently in residence at Oxford University. Center-stage is the beautiful, malicious Yseut, a mediocre actress with a stellar talent for destroying men. Rounding out the cast are more than a few of her past and present conquests, and the women who love them. And watching from the wings is Professor Gervase Fen?scholar, wit, and fop extraordinaire?who would rather solve crimes than expound on English literature. When Yseut is murdered, Fen finally gets his wish. Gilded Fly, originally published in 1944, was both Fen's first outing and the debut of the pseudonymous Crispin (in reality, composer Bruce Montgomery).
About the Author
Edmund Crispin (2 October 1921 - 15 September 1978) was the pseudonym of Robert Bruce Montgomery (usually credited as Bruce Montgomery), an English crime writer and composer. Montgomery wrote nine detective novels and two collections of short stories under the pseudonym Edmund Crispin (taken from a character in Michael Innes's "Hamlet, Revenge!"). The stories feature Oxford don Gervase Fen, who is a Professor of English at the university and a fellow of St Christopher's College, a fictional institution that Crispin locates next to St John's College. Fen is an eccentric, sometimes absent-minded, character reportedly based on the Oxford professor W. E. Moore. The whodunit novels have complex plots and fantastic, somewhat unbelievable solutions, including examples of the locked room mystery. They are written in a humorous, literary and sometimes farcical style and contain frequent references to English literature, poetry, and music. They are also among the few mystery novels to break the fourth wall occasionally and speak directly to the audience.