Stuff Dreams Are Made of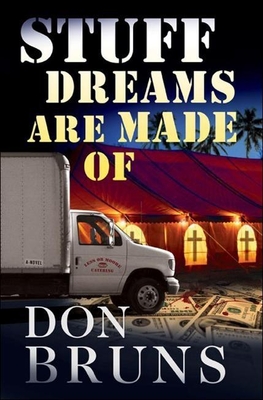 Stuff Dreams Are Made of
Oceanview Publishing, Hardcover, 9781933515168, 292pp.
Publication Date: September 1, 2008
* Individual store prices may vary.
Buy at Local Store
Enter your zip code below to purchase from an indie close to you.
or
Buy Here
Description
While their last venture was hardly crowned with success, James Lessor and Skip Moore, (and their white box truck) are back. When Reverend Preston Cashdollar and his traveling tent revival come to town, James and Skip reinvent themselves--as holy rollers. But these two aren't seeking salvation; they're seeking the Almighty dollar. After all, Cashdollar's prosperity gospel draws thousands of people with open minds-and open wallets. With a few modifications to the truck, Less or Moore Catering is ready to roll, and the entrepreneurs are born again, intent on making a mint by selling meager meals to the hungry masses. Cashdollar may preach about seeing the light, but his organization has a dark side of greed, corruption, and murder. What in the name of all that is holy have James and Skip gotten themselves into? This meals-on-wheels venture is more like hell on wheels.As James and Skip seek the truth, they'll learn that the stuff dreams are made of may be their worst nightmare. They'll either need to keep the faith, or run like the devil.