Colores de La Vida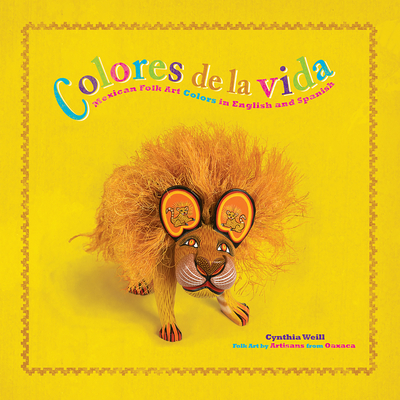 Colores de La Vida
Mexican Folk Art Colors in English and Spanish
Cinco Puntos Press, Hardcover, 9781933693828, 32pp.
Publication Date: June 28, 2011
* Individual store prices may vary.
Buy at Local Store
Enter your zip code below to purchase from an indie close to you.
or
Not Currently Available for Direct Purchase
Description
Little kids love colors, they love animals, and they love the sounds of words. Especially new words. "Colores de la Vida"the third in the highly successful series First Concepts in Mexican Folk Artcombines all these elements to teach early learners about color. Leggy red giraffes, pink cows, purple rabbitsthe Oaxacan folk artists who contributed to this book unleashed their imaginations and went wild with color. Young children will delight in the bright colors of the Oaxacan rainbow while folk art collectors will marvel at the whimsical handcrafts.
But the simplicity of a book like "Colores de la Vida" belies the years of research and thoughtful intercultural communication with third-world artists done by Cynthia Weill. As an art historian, she has always been interested in thecrafts of developing nations. Weill's intention with "Colores de la Vida"and its predecessors in the series, "ABeCedarios" and "Opuestos"has been to find an educational purpose for the work of Oaxacan artisans. She hopes to open up a larger, more international market for their craft.
Cynthia Weill is a professor and mentor to teachers at Columbia University's Teachers College. She also owns a businessAid to Women Artisansthat promotes the craftwork of artisans from developing countries. "Colores de la Vida" is her third book in the First Concepts in Mexican Folk Art series.
Praise For Colores de La Vida…
"This color-themed companion to ABeCedarios (2007) and Opuestos (2009) also features the handiwork of Oaxacan sculptors, who contribute stylized and vibrantly painted creatures that show off each color to its fullest and are set against marbled backdrops of the same huethe sculptures are hypnotic." —Publishers Weekly

"El formato brilla por su sencillez: cada página está ilustrada por animales de artesanía [Oaxaqueña] que corresponden al color destacado." —San Diego Red