The Boy in His Winter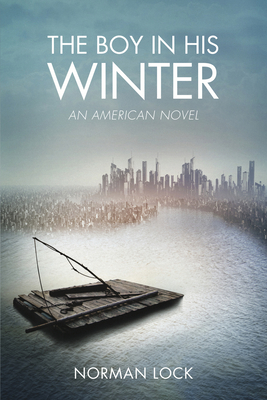 The Boy in His Winter
An American Novel
Bellevue Literary Press, Paperback, 9781934137765, 192pp.
Publication Date: May 13, 2014
* Individual store prices may vary.
Buy Now
or
Shop Local
Enter your zip code below to purchase from an indie close to you.
Description
Make s] Huck and Jim so real you expect to get messages from them on your iPhone. SCOTT SIMON, NPR "Weekend Edition"
Brilliant. . . . "The Boy in His Winter" is a glorious meditation on justice, truth, loyalty, story, and the alchemical effects of love, a reminder of our capacity to be changed by the continuously evolving world when it strikes fire against the mind's flint, and by profoundly moving novels like this. JANE CIABATTARI, NPR
Launched into existence by Mark Twain, Huck Finn and Jim have now been transported by Norman Lock through three vital, violent, and transformative centuries of American history. As time unfurls on the river's banks, they witness decisive battles of the Civil War, the betrayal of Reconstruction's promises to the freed slaves, the crushing of Native American nations, and the electrification of a continent. Huck, who finally comes of age when he's washed up on shore during Hurricane Katrina, narrates the story as an older and wiser man in 2077, revealing our nation's past, present, and future as Mark Twain could never have dreamed it.
"The Boy in His Winter" is a tour-de-force work of imagination, beauty, and courage that re-envisions a great American literary classic for our time.
Norman Lock, a recipient of the Aga Khan Prize from "The Paris Review" and a writing fellowship from the National Endowment for the Arts, is the author of many works of fiction, including "Love Among the Particles," a "Shelf Awareness" Best Book of the Year. He lives in Aberdeen, New Jersey.

About the Author
Norman Lock is the author of numerous works of fiction, as well as stage and radio plays, including The House of Correction (Broadway Play Publishing, 1988), A History of the Imagination (FC2, 2004), Land of the Snowmen (Calamari Press, 2005), The Long Rowing unto Morning (Ravenna Press, 2007), The King of Sweden (Ravenna Press, 2009), SHADOWPLAY (Ellipsis Press, 2009), GRIM TALES (Mud Luscious Press, 2011), and PIECES FOR SMALL ORCHESTRA & OTHER FICTIONS (Spuyten Duyvil, 2011). He is a recipient of the Aga Kahn Prize given by The Paris Review, prose fellowships awarded by both the New Jersey and the Pennsylvania Council on the Arts and, in 2011, a poetry fellowship from the National Endowment for the Arts. He lives in Aberdeen, New Jersey, with his wife, Helen.