The Good Side of Bad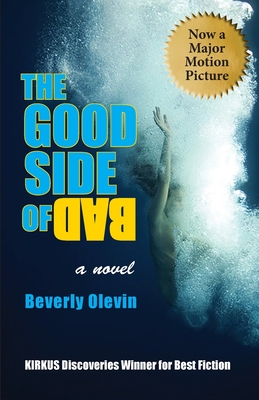 The Good Side of Bad
White River Press, Paperback, 9781935052357, 224pp.
Publication Date: September 1, 2010
* Individual store prices may vary.
Buy at Local Store
Enter your zip code below to purchase from an indie close to you.
or
Buy Here
Description
Florence has jumped off a bridge. Her brother and sister are forced to interrupt their lives to save her. It's 2008 and more than the economy is melting down. The story is told through the eyes of three siblings who are each facing their own crisis. Peter, a successful Wall Street Trader, is in New York, right in the middle of it all as things fall apart. Sara is in Seattle trying to hold on to her teaching job and her house. And their younger sister, Florence, is losing her grip on reality. Pieces are breaking away. Mental holograms crack into the fissures of her mind. The mysterious world of mental illness forces them all to choose how they will show up for each other and ultimately, for themselves. The story is humorously and passionately told though the eyes of each of the three siblings as they try and stay afloat.
About the Author
Beverly Kaye is the founder and CEO of Career Systems International. She is the co-author of the bestseller "Love 'Em or Lose 'Em: Getting Good People to Stay," which has reached "Wall Street Journal" and Amazon.com bestseller status. She is also the author of the classic "Up Is Not the Only Way," Her organization delivers talent management solutions in Career Development, Retention and Engagement and Mentoring to companies world-wide.
Beverly Olevin's creative life includes her work as a playwright, novelist, and director. She has spent twenty-five years as a management consultant with specialties in career development, diversity training, management training, human resources planning, and creativity. She has designed training instruments, games and tools of self-discovery that have been widely-used nationally as well as in Canada, Europe, Australia, and South America.