Untouchable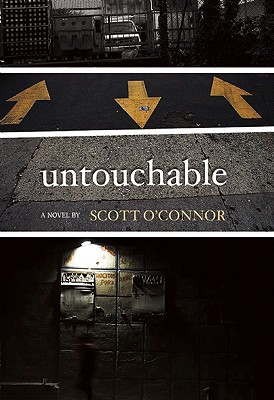 Untouchable
Tyrus Books, Hardcover, 9781935562382, 300pp.
Publication Date: May 1, 2011
* Individual store prices may vary.
Buy at Local Store
Enter your zip code below to purchase from an indie close to you.
or
Not Currently Available for Direct Purchase
Description
A year has passed since Lucy Darby's sudden and unexpected death, leaving her husband David and son Whitley to mend the gaping hole in their lives and carry on. David, a trauma-site cleanup technician, spends his nights expunging the violent remains of strangers, opting to help others move on with their lives while he is unable to do the same. Whitley—a social pariah known simply as The Kid—hasn't spoken for the better part of a year. Instead, he communicates through a growing collection of notebooks, living in a safer world of his own silent imagining. As the impending arrival of Y2K casts a shadow of uncertainty around them, their own precarious reality begins to implode. Questions pertaining to the events of Lucy's death begin to haunt David, and he slowly begins to lose his grip on reality. On top of that, The Kid believes that his mother is still alive and out there somewhere waiting to come home. Enlisting the help of his misfit friends from school, he devises a plan to send her a message and bring her back. As David descends further into madness and The Kid's sense of urgency grows, they are sent hurtling towards a stunning conclusion that will force both of them to confront reality.
Scott O'Connor lives in Los Angeles. His 2004 novella Among Wolves was praised by the Los Angeles Times Book Review for its "crisp, take-no-prisoner's style" and hailed the author as "one to watch."
About the Author
Scott O'Connor: Scott O'Connor was born and raised in Syracuse, New York, and currently lives in Los Angeles. His 2004 novella Among Wolves was praised by the Los Angeles Times Book Review for its "crisp, take-no-prisoner's style" and hailed the author as "one to watch."