Black Jack, Volume 17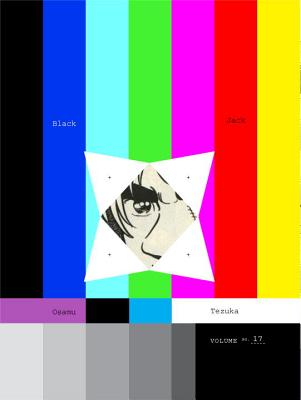 Black Jack, Volume 17
Vertical, Paperback, 9781935654117, 259pp.
Publication Date: November 29, 2011
* Individual store prices may vary.
Buy at Local Store
Enter your zip code below to purchase from an indie close to you.
or
Not Currently Available for Direct Purchase
Description
Black Jack is a mysterious and charismatic genius surgeon who travels the world performing amazing and impossible medical feats. Through highly trained, he freelances without a license because he distains the medical establishment. This leads to run-ins with the authorities and unscrupulous, sometimes criminal, individuals. Because Black Jack keeps his true motives secret, his ethics are perceived as questionable and he is considered a selfish, uncaring devil.
About the Author
Regarded by many as the "God of Manga" Osamu Tezuka was born in 1928 in Toyonoka, in Osaka, Japan. A prolific author and artist, Tezuka is generally regarded as the single figure responsible for developing Japan's massive manga and anime industries. His cinematic art style and novelistic narratives have made his work as universally accessible and relevant now as when first published in Japan. A list of his well-known and universally loved work includes the classic JUNGLE EMPEROR LEO (also known as Kimba the White Lion), BLACK JACK, ADOLF, MIGHTY ATOM (known as ASTRO BOY in the U.S.) and METROPOLIS (recently made into a hit anime film). Tezuka continued creating comics until his death in 1989.
Praise For Black Jack, Volume 17…
"What makes Black Jack so great, in addition to Tezuka's artwork and whirlwind narrative velocity (you can either breeze through these volumes or linger on the details), is his bottomless bag of stories. Tezuka effortlessly integrates scores of different surgical procedures into short, sharp tales that eviscerate the codified vicissitudes (especially reticence and duty) of Japanese society with, yes, surgical precision." —Richard Gehr, The Village Voice

"Manga master Osamu Tezuka may be best known for Astro Boy, but this installment of Black Jack continues the adventures of a far superior character… With his shock of white hair and rock-star demeanour, Black Jack transfers well to the manga version of the operating room. The book is peppered with enough knowledge to hint at Tezuka's fascination with the frailty of the human body. [I]t means he can avoid the clichés of most manga storylines."—The Guardian (U.K.)

"Black Jack is a dramatic, nearly Byronic figure… With genre-spanning stories—horror, sci-fi, romance— and Tezuka's signature blend of drama, bathos, and extreme broad comedy jammed together on every page, Black Jack is a wild but extravagantly entertaining ride that's far more accessible than the author's novel-length epics."—Publishers Weekly (starred review)