Princess Knight, Part 2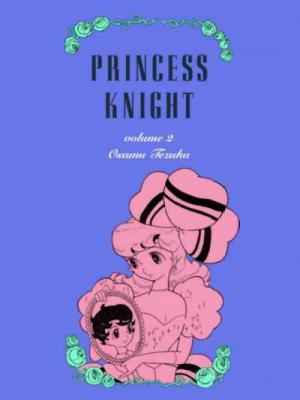 Princess Knight, Part 2
Vertical, Paperback, 9781935654315, 349pp.
Publication Date: December 6, 2011
* Individual store prices may vary.
Buy at Local Store
Enter your zip code below to purchase from an indie close to you.
or
Not Currently Available for Direct Purchase
Description
Set in a medieval fairy-tale backdrop, Princess Knight is the tale of a young princess named Sapphire who must pretend to be a male prince so she can inherit the throne. Women have long been prevented from taking the throne, but Sapphire is not discouraged and instead she fully accepts the role, becoming a dashing hero(ine) that the populous is proud of.
The playful cartooning style of Princess Knight is comparable to that of Disney, a la Snow White and the Seven Dwarfs. Considered by many as one of the first major shojo works, inspiringcomics for girls such as Revoluntionary Girl Utena, Cardcaptor Sakura and Sailor Moon forgenerations to follow.A rareshojo propertyfrom the godfather of manga, Princess Knight has been long considered one of Tezuka's most popular works worldwide.
About the Author
Regarded by many as the "God of Manga" Osamu Tezuka was born in 1928 in Toyonoka, in Osaka, Japan. A prolific author and artist, Tezuka is generally regarded as the single figure responsible for developing Japan's massive manga and anime industries. His cinematic art style and novelistic narratives have made his work as universally accessible and relevant now as when first published in Japan. A list of his well-known and universally loved work includes the classic JUNGLE EMPEROR LEO (also known as Kimba the White Lion), BLACK JACK, ADOLF, MIGHTY ATOM (known as ASTRO BOY in the U.S.) and METROPOLIS (recently made into a hit anime film). Tezuka continued creating comics until his death in 1989.
Praise For Princess Knight, Part 2…
"PRINCESS KNIGHT is regarded a defining masterpiece of the [shojo] genre." - Shojo Beat magazine

"Princess Knight has the structure and feel of a Disney cartoon, which is not surprising, as Tezuka was a big fan of Disney's work. The story has a classic fairy-tale setting, a vaguely European country during the middle ages, with a king and queen, a Royal Guard who are a bunch of bullies, and quaint villages filled with peasants. The characters have the rounded, big-eyed look of classic Disney characters, and the pacing and slapstick humor conjure up such classics as "The Sorcerer's Apprentice."...Still, Tezuka's story seems to have caught the popular imagination in a way that earlier shoujo manga did not." - MTV