Payback Ain't Enough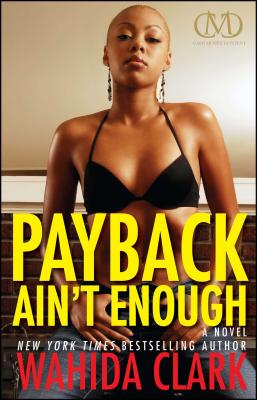 Payback Ain't Enough
Cash Money Content, Paperback, 9781936399116, 289pp.
Publication Date: April 24, 2012
* Individual store prices may vary.
Buy at Local Store
Enter your zip code below to purchase from an indie close to you.
or
Buy Here
Description
The fans are waiting and now the next novel in Wahida Clark's bestselling "Payback" series is here
The #1 Queen of Street Lit WAHIDA CLARK delivers the latest installment in her best-selling series PAYBACK AIN T ENOUGH
"Filled with the same glamour, sex and danger, we dive back into the hip-hop "drama where old rivalries and new beefs arise in Detroit's blood-drenched drug turf. Shan is now married to Briggen, the much desired former hustler turned legitimate businessman. With one child and another on the way, Shan's life is about to get turned upside down. In a day she ll go from being the envy of the streets to having her life on the line.
"Briggen, a man leading a double life, wants to know who killed his "brother, Forever. He wants revenge but it's only a matter of time before Briggen's own lies catch up with him. Nick is back in the big D and ready to take over the game. The only thing standing in his way is a buried secret from his past that is about to come back to haunt him. It's only a matter of time before ambitions and secrets collide and revenge goes a step too far. In this game of power and intrigue where the stakes are high and the rewards are dazzling, the losers are gonna discover there's always a price to pay.
After nine and a half years in federal prison and ten months in the hole, "New York Times "bestselling author, Wahida Clark, has truly earned her place among the greatest in urban fiction.
About the Author
"New York Times"bestselling authorWahida Clarkhas cemented her position as the leader in her genre with her bestsellingThugandPaybackseries. Her work has become a template for other writers who try to imitate her compelling blend of intrigue, passion, and luxury with the often-violent realities of life on the streets. Born and raised in Trenton, New Jersey, she decided to write fiction while serving out a ten-and-a-half-year term at a women s federal prison camp in Lexington, Kentucky.