Let Me Clear My Throat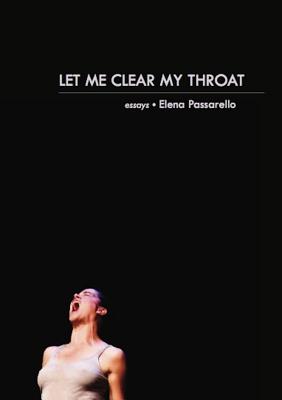 Let Me Clear My Throat
Essays
Sarabande Books, Paperback, 9781936747450, 242pp.
Publication Date: October 2012
* Individual store prices may vary.
Buy Now
or
Shop Local
Enter your zip code below to purchase from an indie close to you.
Description
A rollicking, wide-reaching annotated soundtrack of pop stars, phone psychics, Elvis impersonators, and other marvels of the human voice.
Praise For Let Me Clear My Throat…
"This striking debut is graceful even in its portrayal of the most barbaric groans and yelping cries."
Publishers Weekly

"In a brilliant combination of rigorous study and conversational tone, actor and essayist Passarello has created a remarkably entertaining and thought-provoking look at the human voice and all of its myriad functions and sounds.... A wonderful collection for any reader and every library. Highly recommended."
Library Journal, Starred Review

In this eclectic collection of essays, actress and writer Passarello explores the ways in which our voices define us, refine us, and connect us to one another.... Passarello, the first woman to win the annual Stella Screaming Contest in New Orleans, informs and delights in this witty, original read."
Booklist

What she's produced here is a masterfully orchestrated collection of essays, so finely tuned and executed that they ring with choirboy clarity.... Not only an authority on the human voice, but also one hell of an entertaining writer."
DIAGRAM

The beauty of Elena Passarello's voice is that it's so confidently its own. She's not selling her subjects. She writes with the kind of calm assumption of interest you make in a good friend (if a good listener) over dinner. But what she's saying is always unexpected, and full of information. I began randomly with her essay wondering what the space aliens will make of 'Johnny B. Goode' on the Voyager gold record, and couldn't stop after that."
John Jeremiah Sullivan

When I first read Elena Passarello's essay, How to Spell the Rebel Yell', I was so excited I pumped my fist in the air and let out a celebratory, "Yessssss!" Her much-anticipated collection, Let Me Clear My Throat has that effect on the reader. This book is a stunning and exhilarating intellectual romp..."
Steven Church, author of The Day After The Day After: My Atomic Angst, Theoretical Killings: Essays and Accidents, and The Guinness Book of Me: a Memoir of Record, and editor of The Normal School