What Ends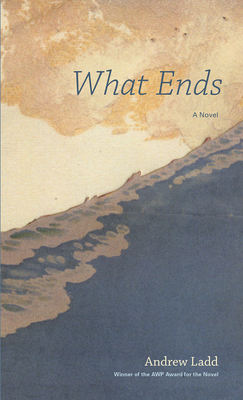 What Ends
New Issues Press, Hardcover, 9781936970223, 265pp.
Publication Date: January 20, 2014
* Individual store prices may vary.
Buy Now
or
Shop Local
Enter your zip code below to purchase from an indie close to you.
Description
Fiction. In 1980 the McCloud family welcomes Trevor, their third child and the last to be born on Eilean Fior, a small island off the west coast of Scotland. Life there, on the eve of Trevor's birth, is grim: the population, once in the hundreds, now hovers around thirty; his parents stubbornly maintain the family business, a guesthouse, despite their increasing trouble turning a profit; and a plague of rats threatens to wipe out the island's last remaining hopes. Against this backdrop, and through a series of interlocking narratives spanning from Trevor's birth to the present day, WHAT ENDS follows each of the McClouds as they navigate their ever-more fragile lives.
About the Author
Andrew Ladd is the blog editor for Ploughshares, and his work has also appeared in Apalachee Review, CICADA, Memoir Journal, and The Rumpus, among others. He grew up in Edinburgh, Scotland, and has since lived in Boston, Montreal, and London; currently he lives in Brooklyn, with his wife and cat. He is the author of WHAT ENDS (New Issues Poetry & Prose, 2014).