Alice + Freda Forever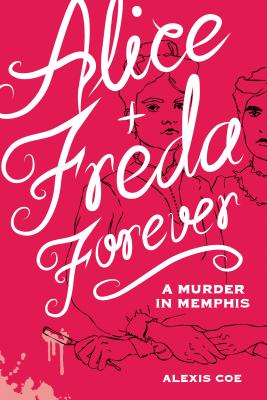 Alice + Freda Forever
A Murder in Memphis
Pulp/Zest Books, Hardcover, 9781936976607, 223pp.
Publication Date: October 7, 2014
* Individual store prices may vary.
Buy at Local Store
Enter your zip code below to purchase from an indie close to you.
or
Not Currently Available for Direct Purchase
Description
In 1892, every major newspaper in America was obsessed with a teenage murderess, but it wasn't her crime that shocked the nation - it was her motivation, which was dismissed as insane far before the case ever came to trial.
Nineteen-year-old Alice Mitchell loved Freda Ward, but if she couldn't marry her seventeen-year-old fiance, no one could. When Freda's sister discovered their love letters, she exposed the couple's plan to elope in Memphis and live in St. Louis, where Alice would pass as a man support them.
Intimate female friendships were commonplace at the turn-of-the-century, but forty years before the term "lesbian" would emerge, same-sex love was virtually unknown in America. Alice and Freda's scheme was therefore dismissed as a schoolgirl fantasy taken too far. The fathers were to be kept out of this affair entirely, and yet, just to be sure, the two families' matriarchs handed down a definitive sentence: Alice and Freda were never to speak again.
Freda adjusted to this fate with an ease that stunned Alice, leaving her heartbroken and isolated. Her desperation grew with each unanswered letter - and her father's razor soon went missing.
On January 25th, Alice slashed her ex-fiance's throat, but a crowd formed before she could take her own life. Her same-sex love was deemed insane by her own father that very night, and every expert in the state of Tennessee agreed with the retired businessman: this kind of perversion was dangerous and incurable. As the courtroom was expanded to accommodate national and local interest, Alice spent months in jail - including the night the KKK lynched three of her fellow prisoners, a case that captured the attention of Memphian Ida B. Wells.
Alice's lunacy inquisition was over in just 10 days. She was sentenced to an asylum, where she died under mysterious circumstances a few years later. "
Alice + Freda Forever" tells tragic, real-life love story with the aid of over 100 illustrated newspaper clippings, love letters, legal correspondence, and re-imagined courtroom scenes. Their names may not be familiar now, but Alice and Freda's story became a national case study for same-sex love, perpetuated as strange and dangerous in a wide-array of literature, from medical texts to works of fiction. This sensational crime occurred well over a hundred years ago, but this world will prove sadly familiar to the modern reader.
About the Author
Alexis Coe has contributed to the "Atlantic," "Slate," the "Paris Review Daily," the "Hairpin," the "Los Angeles Review of Books," "Modern Farmer," and many others. She is a columnist at the "Awl" and the "Toast," and holds an MA in early twentieth-century American history. Before moving to San Francisco, Alexis was a research curator at the New York Public Library.